Update About Free Tax Preparation Services at Library - VITA Tax Services Suspended
---
OCPL PRESS RELEASE - MARCH 16, 3:30 PM
Due to concerns over the potential spread of the Coronavirus (COVID-19), the Ohio County Public Library is closed until further notice, effective Sunday, March 15, 2020. All events, classes, tests, and public meeting room reservations are canceled for the duration of the Library closure. This includes the Volunteer Income Tax Assistance (VITA) tax preparation program.
FOR THOSE OF YOU WHO USE THE TAX PREPARATION SERVICES AT THE LIBRARY:
If your taxes were completed before the library closed, your taxes have been filed. If your taxes were still in progress or left to be done, the VITA tax volunteers have picked up all the client paperwork that was at the library and one of the tax preparers will call you the week of March 15th and make arrangements with you to complete and file your taxes. If your taxes were in progress and no one has contacted you by Friday, March 20th, please call 740-633-2879. Leave a message at this number with your name and call back phone number if no one answers.
The VITA tax preparation program will resume its regular hours once the library re-opens.
UPDATE: On March 20, 2020, the IRS officially extended the federal income tax filing deadline from April 15, 2020 to July 15, 2020. The State of West Virginia has also extended the state income tax filing deadline from April 15, 2020 to July 15, 2020.
Read more about the Library closure at https://www.ohiocountylibrary.org/news/7216.
---
Accompanying image: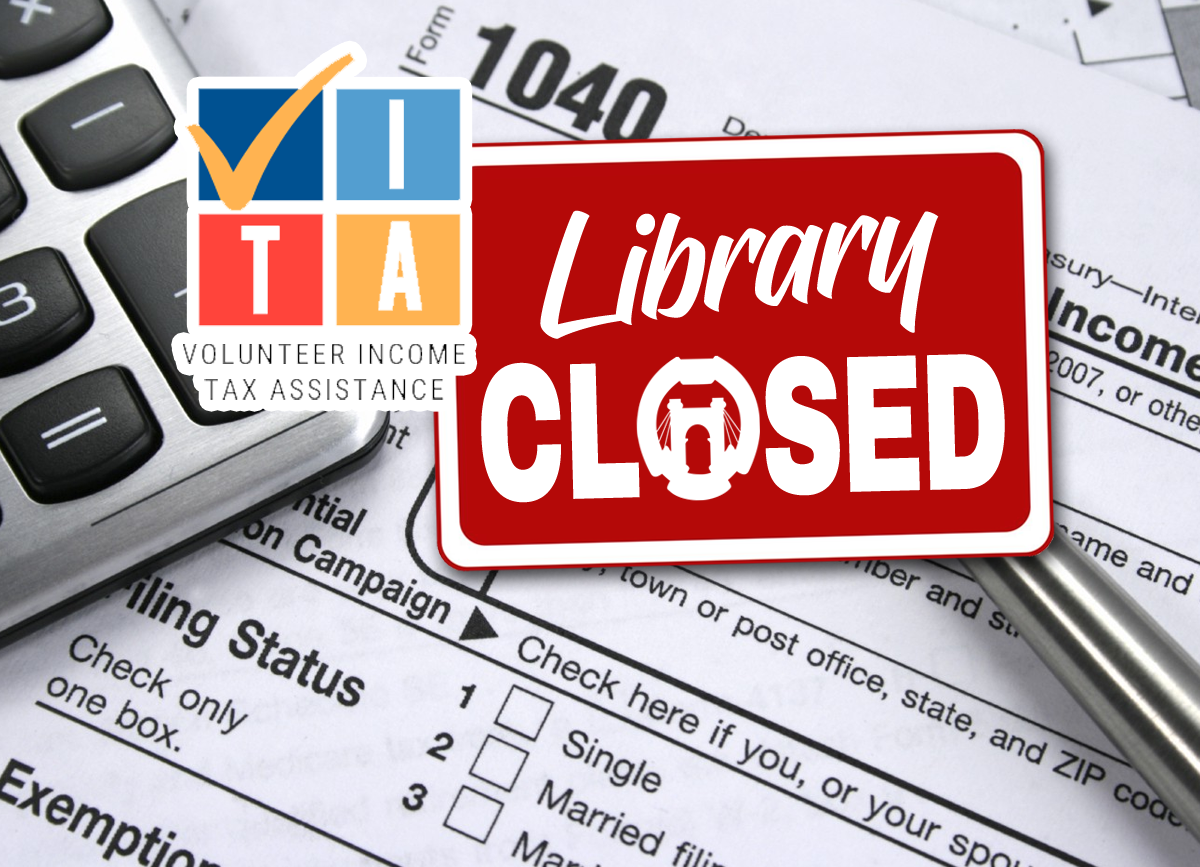 ---