KIDS FEATURED EVENT
STORY TIME: Let's Go!
September 03, 2019
Read More
ADULTS FEATURED EVENT
LUNCH WITH BOOKS: Hazel Dickens - A tribute to the Labor Activist and Song Writer
August 27, 2019
Read More
---
August 2019 OCPL Programming Calendar Available
---
▶ Stop by the library to pick up a calendar or click here for a downloadable version of the August 2019 OCPL programming calendar.
---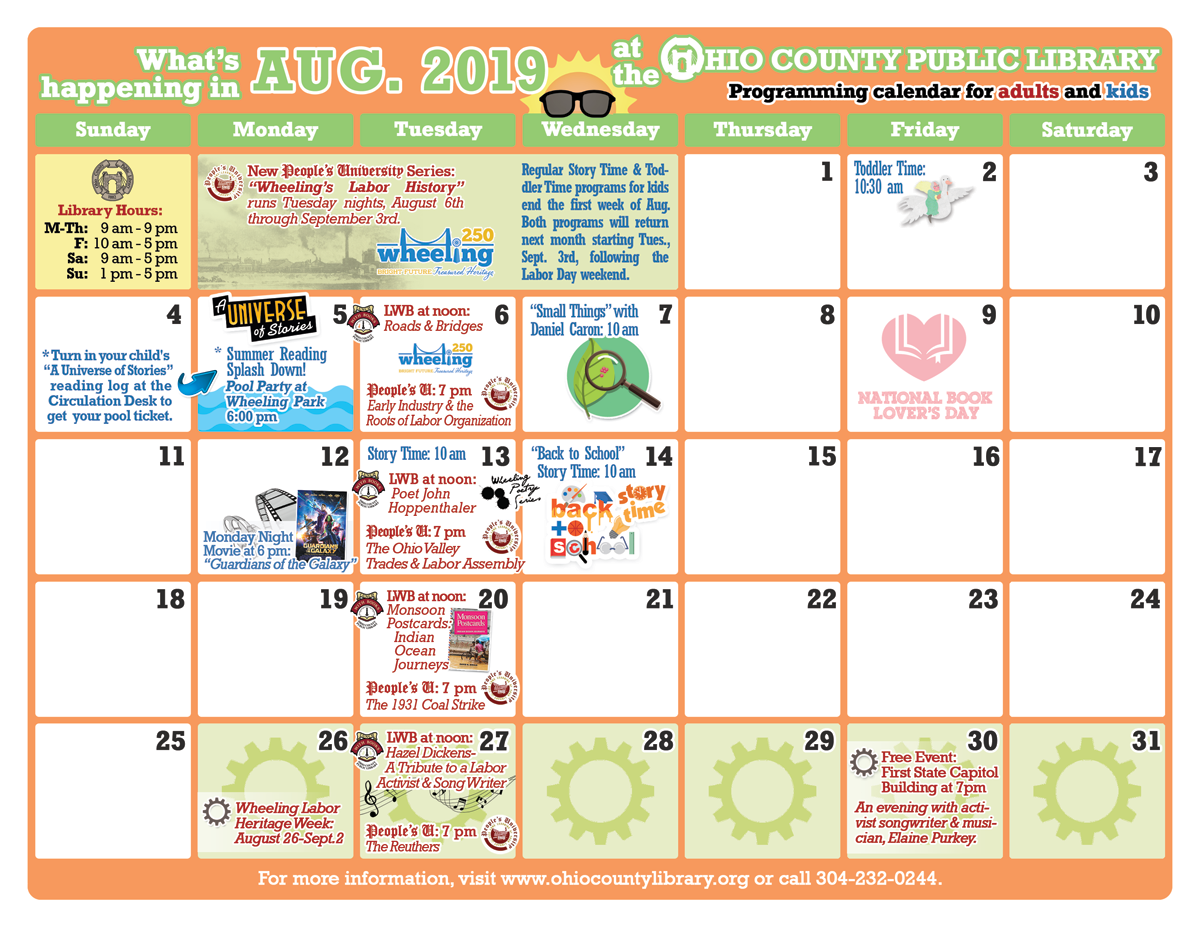 ---
For more information about our programs, visit the links below:
▶ Lunch With Books
▶ People's University
▶ Story Time
▶ Toddler Time
---
Library-Sponsored Programs Policy
The purpose of Ohio County Public Library-sponsored programs is to provide education, information, and entertainment for library patrons. The Library reserves the right to exercise sole discretion in selecting and inviting presenters for its programs. In selecting presenters, the Library does not discriminate on account of race, color, age, sex, sexual orientation, physical or mental disability, political affiliation, religion, ancestry or national origin, and the views expressed by presenters of Library-sponsored programs, or by any person in attendance at the programs, do not necessarily reflect the views of the Library, its staff, and/or its representatives.