1907 Flood: Photographer Charles Kline
1907 Flood: Photographer Charles Kline
Charles C. Kline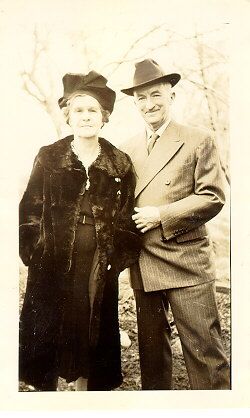 Charles C. Kline and Mary Mayme Kline, 1938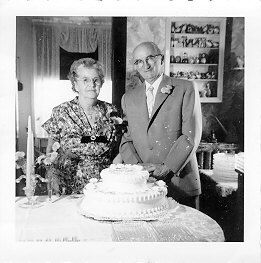 Mr. & Mrs. Kline, 1956 (50th wedding anniversary)
The photographs by Charles C. Kline in the Ohio County Public Library collection were donated by his niece, Mrs. Robert C. Boley of Barberton, Ohio in 1983. In a letter, she wrote:
"My Uncle had a studio in Akron Ohio many years ago. Then worked for the Akron Times Press also for a while. Pictures were his first love. He and Mary Mayme Kern were married in April 1906 in Wheeling. I can't recall just when they moved to Ohio."
---
|1907 Flood index|1907 Flood photos
Service provided by the staff of the Ohio County Public Library in partnership with and funded in part by the Wheeling National Heritage Area Corporation.