Advertisement for Christian Steinmetz box factory, 1904
Advertisement for Christian Steinmetz box factory, 1904
Christian Steinmetz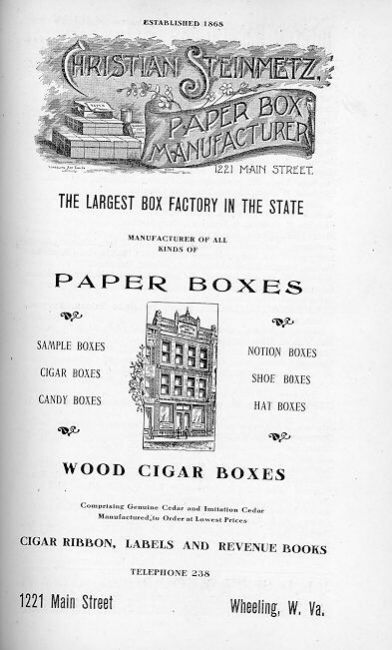 Callin's Wheeling City Directory
1904-1905
STEINMETZ C., mfr. of all kinds of paper boxes, genuine cedar and imitation cedar cigar boxes, and dealer in cigar box labels, ribbons, government cigar books, etc., office and factory 1221 Main, res. 2134 Chapline.
---
Business and Industrial History
Service provided by the staff of the Ohio County Public Library in partnership with and funded in part by the Wheeling National Heritage Area Corporation.