Jesse Burkett
Jesse Burkett
JESSE BURKETT
Worcester (Mass.) Evening Gazette, Feb. 13, 1926.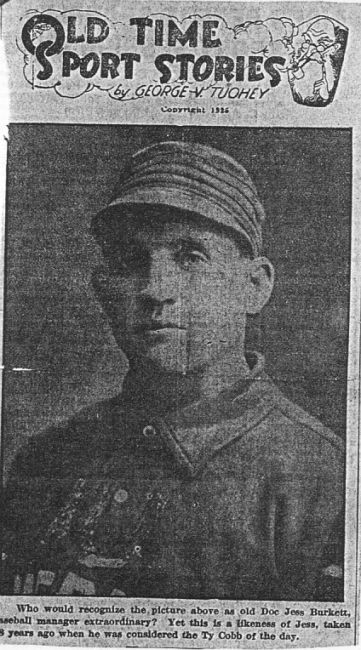 Who would recognize the picture above as old Doc Jess Burkett, baseball manager extraordinary? Yet this is a likeness of Jess, taken 28 years ago, when he was considered the Ty Cobb of the day.
©, reprinted with permission of the Worcester Telegram & Gazette.
From the vertical file of Ohio County Public Library, provided by the National Baseball Hall of Fame library.
Back
---
|Biography Index|Sports in Wheeling
Service provided by the staff of the Ohio County Public Library in partnership with and funded in part by the Wheeling National Heritage Area Corporation.