Jesse Burkett
Jesse Burkett
JESSE BURKETT
Worcester (Mass.) Sunday Telegram, Jan. 11, 1953, p7.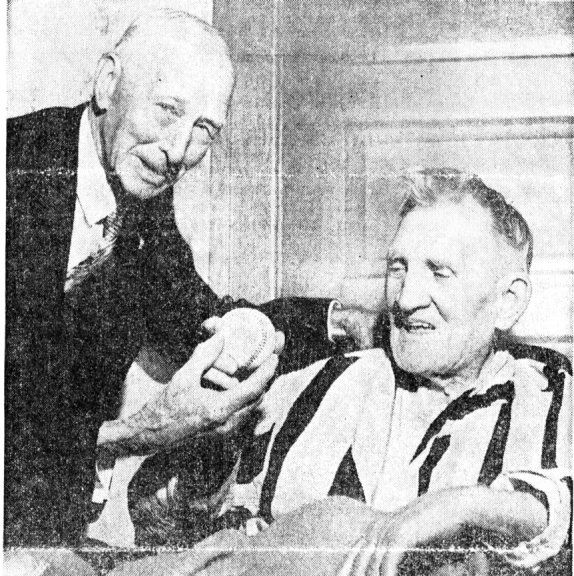 WORCESTER'S Jesse Burkett, right, and Brookfield's Connie Mack, talking over the old days during one of Connie's visits to Worcester. Jesse is 83, Connie, 90.
©, reprinted with permission of the Worcester Telegram & Gazette.
From the vertical file of Ohio County Public Library, provided by the National Baseball Hall of Fame library.
Back
---
|Biography Index|Sports in Wheeling
Service provided by the staff of the Ohio County Public Library in partnership with and funded in part by the Wheeling National Heritage Area Corporation.