Wheeling Hall of Fame: Ellis Dungan
1909-2001
Music and Fine Arts
---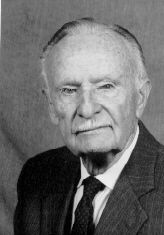 Inducted 1994
Film-maker Ellis R. Dungan's adventures took him from the tiny coal town of Barton, Ohio, all the way to France, Spain, and India.
In his career, he established an international reputation and won wide acclaim for his talent, dedication and creativity.
Born May 11, 1909, Dungan attended high school in St. Clairsville, where he played quarterback on the football team. He bought his first box camera to take pictures for the school yearbook, for which he was editor-in-chief.
After high school, he hitchhiked to Southern California where he studied at Long Beach State College (now University) and later toured Spain and France, with much of his travel being by bicycle. He was hired by the American Library in Paris and thus raised the money to attend photography school. Later, he staged photo exhibitions in the library.
Returning to California in 1932, Dungan enrolled in the University of Southern California's newly established Cinema Department. That gave him an opportunity to work in Hollywood.
IN 1935, one semester short of graduation at USC, Dungan was offered a job by a fellow student from Bombay, India. A film studio was to be built and operated by that student's family and friends in Bombay. However, when Dungan arrived in India, he discovered the studio project had fallen through.
Dungan then planned to stay in India only six months but became so enthralled that he remained for 15 years and became known throughout that country for directing and photographing feature films. He worked with India's greatest movie stars and created 17 films in the Tamil and Hindi languages, including 12 of feature length. He also produced and directed news films and training films for the British Indian Government during World War II.
Dungan returned to Hollywood in 1950 but made frequent trips back to India. His last film there was done in 1962.
Because of his experience in India, he came in demand in Hollywood as a cinematographer for jungle adventure stories. His major works during the '50s and '60s included "Tarzan Goes to India", starring Jock Mahoney; "Harry Black and the Tiger", with Stewart Granger; "The Big Hunt," in which Dungan played the role of Frank Buck of "Bring 'em Back Alive" fame; and "The Jungle", starring Cesar Romero and Marie Windsor.
Dungan filmed for the U.S. television series "Andy's Gang", starring Andy Devine, which told stories for children about jungle adventures in India. He filmed throughout India for 52 of those half-hour programs from 1951 through 1955.
In 1960, he formed his own company, Ellis Dungan Productions, with offices in Wheeling, West Virginia and Pittsburgh, Pennsylvania. He produced industrial, educational and promotional films.
Ellis has lived in Wheeling since 1958 and married there in 1964. His wife, Elaine, died on June 13 of the 1994. Ellis remains a proud resident of the city of Wheeling and of the State of West Virginia.
Dungan co-produced and filmed "Liberty and Union" for the Independence Hall Foundation in Wheeling. One of his most recent projects was a documentary on his great great grandfather, Josiah Fox, designer of such famed navy ships as "Old Ironsides" (The "USS Constitution") and the "USS Constellation.
Always there has been the lure of India. In 1992, he returned there to a hero's welcome. Leaders of the country's film industry organized an elaborate reception and showered him with gifts. Top government officials were on hand to honor him.
Ellis Dungan died December 1, 2001.
---
▶ Learn more about Ellis Dungan on our Dungan Biography page
▶ Watch selected Ellis Dungan films and view stills from Dungan's film about Wheeling, "Wheels to Progress"
---
Hall of Fame Index | People of Wheeling Home | Wheeling History Home | OCPL Home