People of Wheeling
---
PEOPLE
---
People:
➤ Biographical sketches and obituaries of Wheeling's most prominent citizens
---
Legendary Locals of Wheeling Book: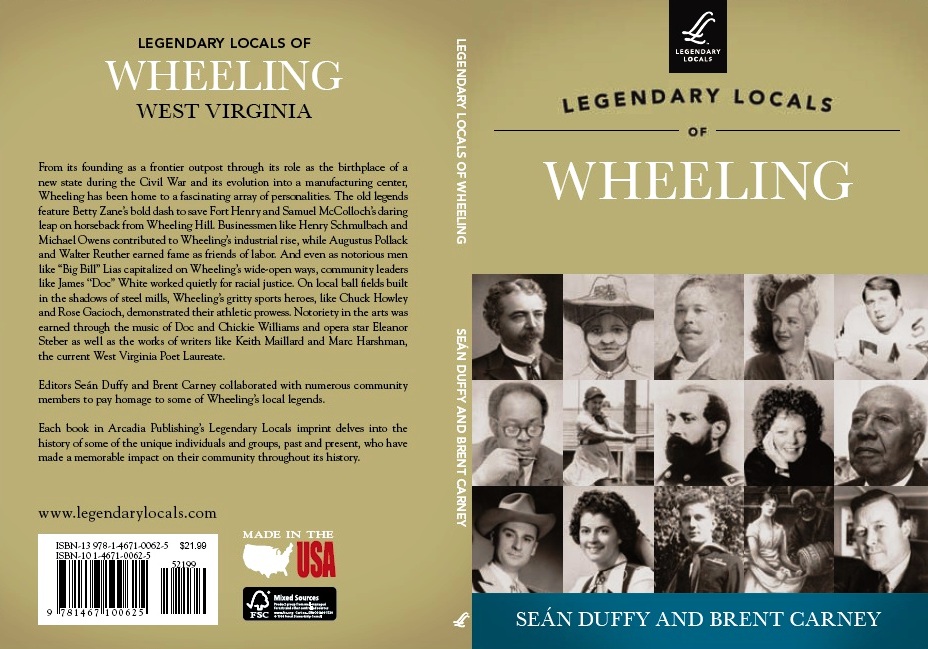 Legendary Locals of Wheeling is a collaborative work about the People of Wheeling written by the People of Wheeling.
Author royalties from all sales of the book are donated directly to the Ohio County Public Library.
➤ Buy the book and support the Library
➤ Reserve a copy to check out through the Library

---
---
---
The Wheeling Memory Project:
Wheeling as remembered by its residents —interviews, videos, and more.
---
Ethnicities of Wheeling:
➤ African American Wheeling
➤ German Wheeling
➤ Greek Wheeling
➤ Irish Wheeling
➤ Italian Wheeling
➤ Lebanese Wheeling
➤ Polish Wheeling
➤ Slavic Wheeling
---
Entertainment in Wheeling:
➤ Cornet Bands
➤ It's Wheeling Steel
➤ Wheeling Jamboree
➤ Wheeling Symphony Orchestra