Biography: Archibald Campbell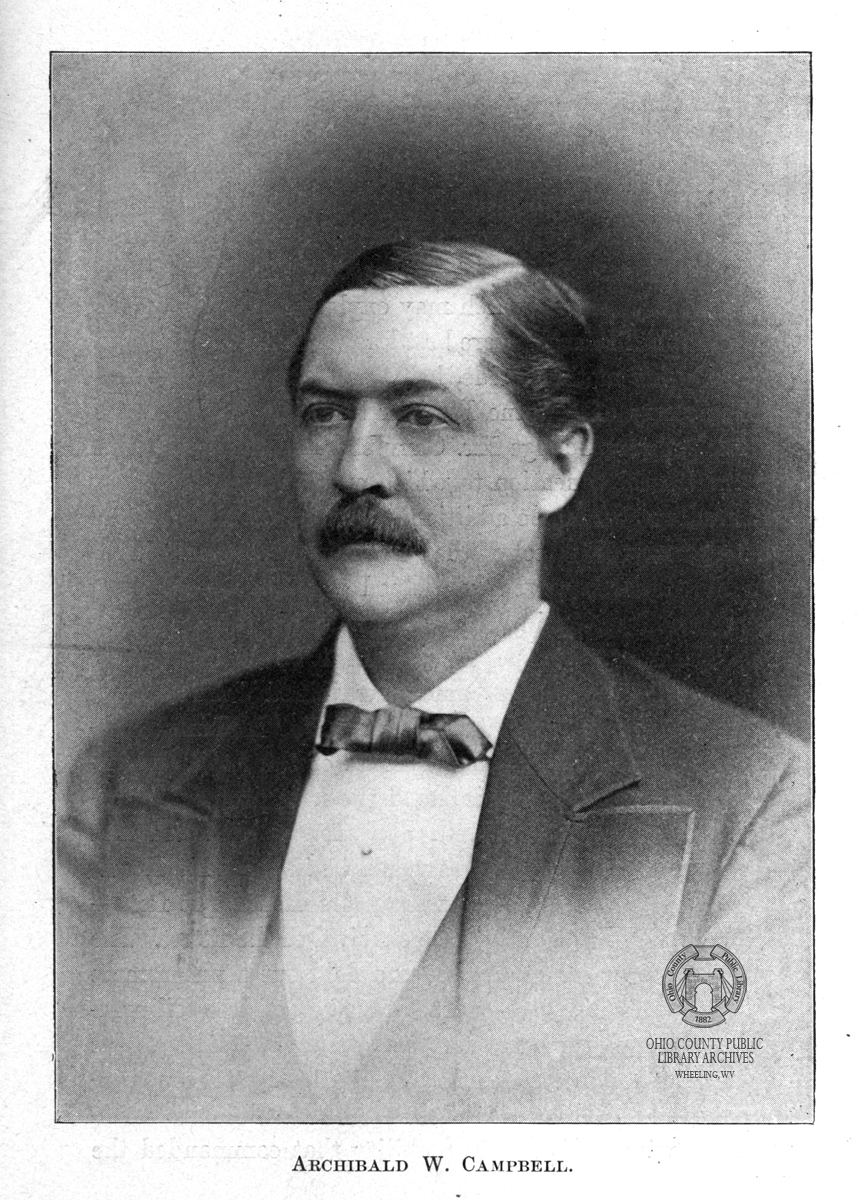 Archibald Campbell (1833-1899), the nephew of Alexander Campbell, was educated at Bethany College. He purchased the Wheeling Daily Intelligencer in 1856, became its editor, and used the paper to express his abolitionist views. A staunch Unionist and early member of the Republican Party, he supported Abraham Lincoln for president. By 1861, Campbell was one of the most influential leaders in the West Virginia statehood movement. He served as Wheeling postmaster during the Civil War.
(Ed Phillips for Legendary Locals of Wheeling)
Campbell was inducted into the Wheeling Hall of Fame in 1980.
➤ Read Campbell's Wheeling Hall of Fame induction biography
---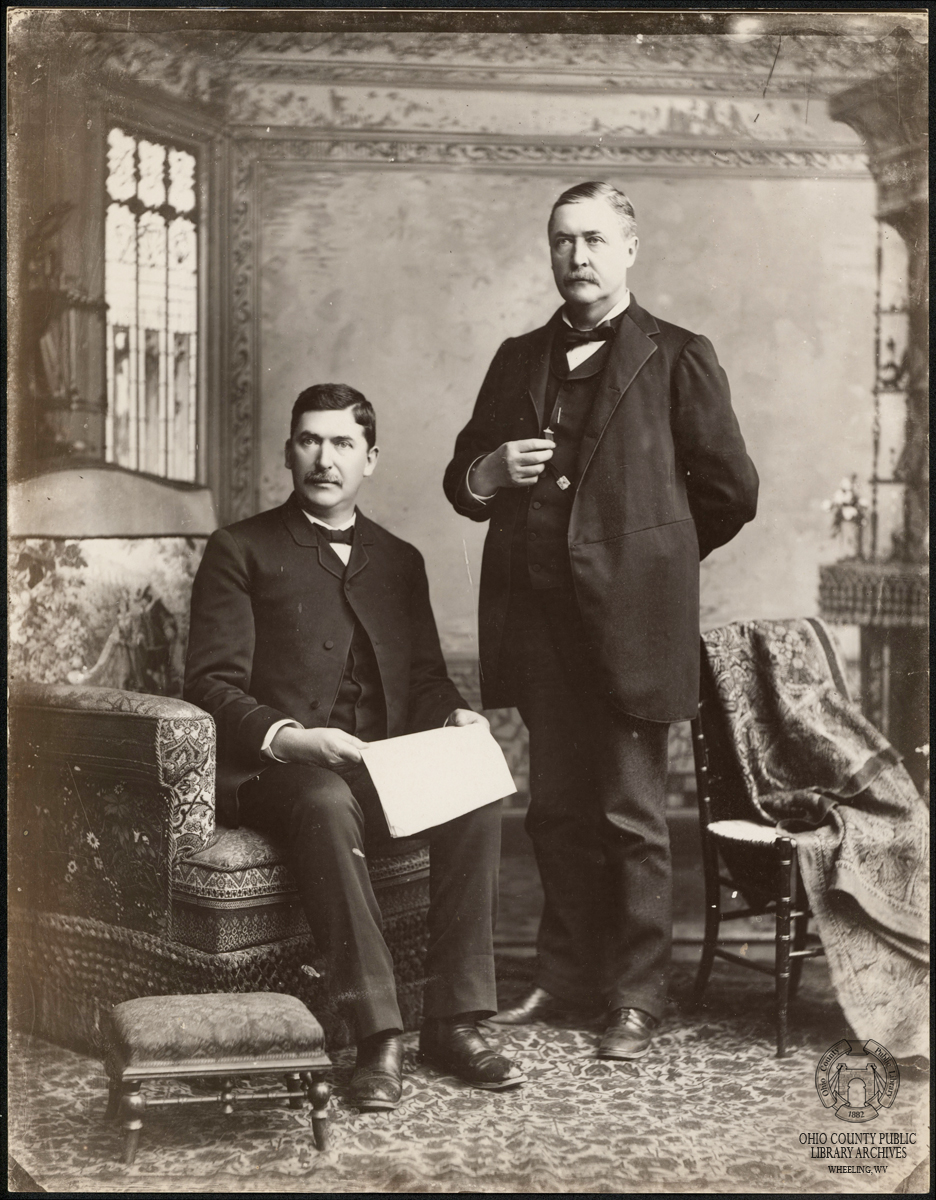 Photo of Archibald Campbell (standing) with co-owner of the Wheeling Daily Intelligencer, John Frew (seated).
Eli B. Swearingen and Oliver Taylor founded the Intelligencer in August 1852 to rally support for Winfield Scott's Whig Party presidential campaign. Ownership changed several times before Archibald W. Campbell and John F. McDermot purchased the paper in 1856.
John Frew became part owner of the Wheeling Daily Intelligencer in 1866 and successfully guided the paper for the remainder of the century. In addition to boosting daily circulation, Frew increased readership and influence by establishing weekly and semiweekly editions. Campbell's emphasis on quality, objectivity, and marketability continued under Frew's leadership. While Frew and his editors expressed strong political opinions, pursued political offices, and benefited from political patronage, they did not abandon the paper's spirit of neutrality, nor compromise its commercial success to advance their personal ambitions and views. Its business model proved so enduring that the Intelligencer survives to this day as West Virginia's oldest continuously published daily newspaper. (Historical sketch for Intelligencer written by WVU for the Library of Congress's Chronicling America)
-Photo from the Joseph Hoffmann Collection of the Ohio County Public Library Archives.
---
Wheeling Hall of Fame Index | People of Wheeling Home | Wheeling History Home | OCPL Home