People's University Online: Around the World in Literature & Language
---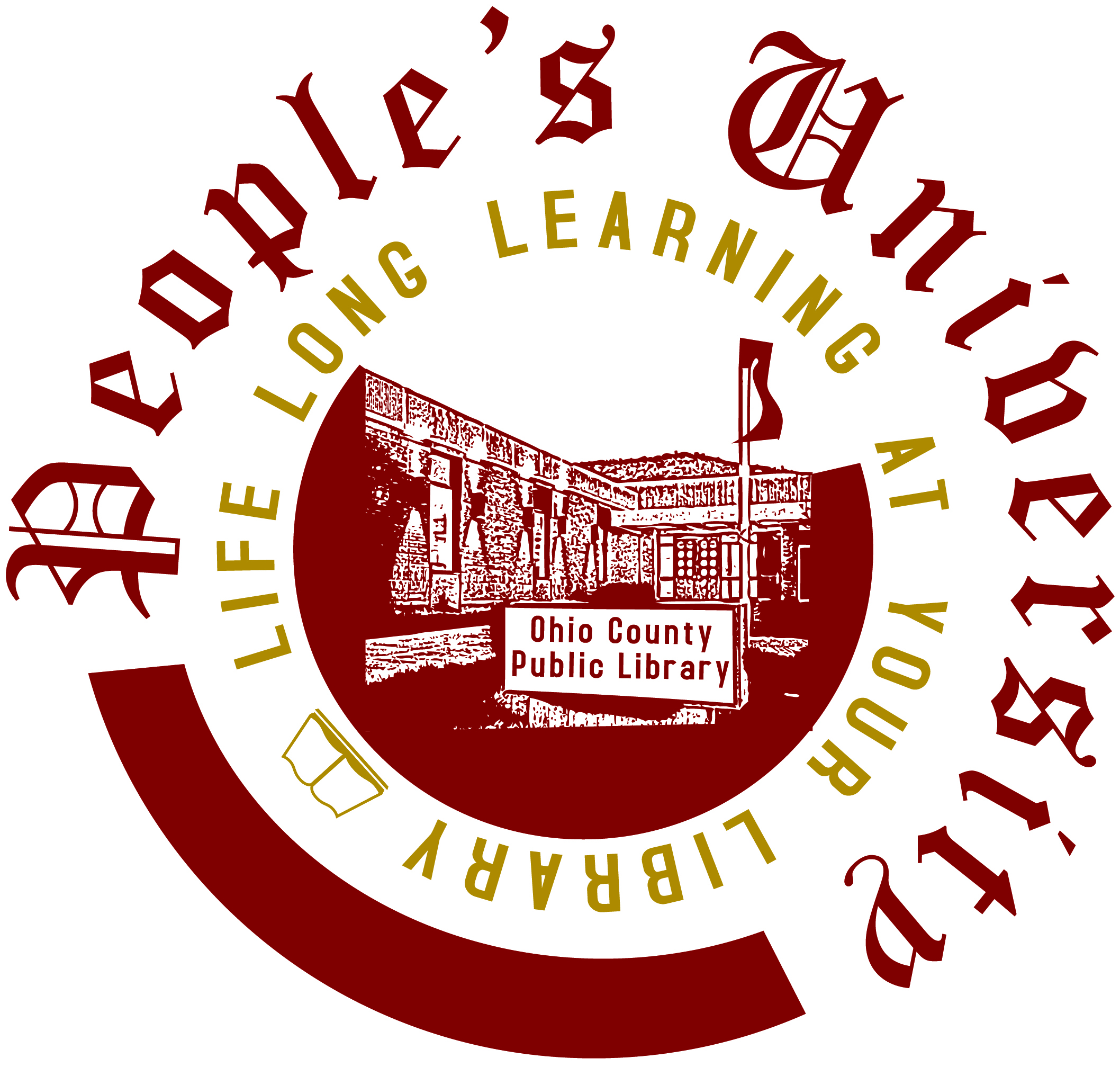 The OCPL Summer Reading Program theme for 2020 is "Reading Takes You Places" and our summer People's U is going to do just that! We're going to dive into some great world literature and along the way learn some useful words and phrases from the regions these stories take place. We'll be heading to places like Japan, Russia, Nigeria, Italy, Scandinavia, Australia, and more! Join us as we 読んだ (Yonda)-читать (chitat')-soma-leggere-lese-read our way across the world. Join us online on Thursday nights at 6:30 pm.
PEOPLE'S UNIVERSITY ONLINE: LIVESTREAM FEED
Thursday | July 9, 2020 at 6:30 pm - Around the World in Literature & Language
Class 5: Nigerian Literature and Language with Father Alfred Obiudu. Hailing from Nigeria himself, and once assigned to St. Michael's Parish here in Wheeling, Father Obiudu is now a priest at St. Leo's Parish in Inwood, WV. Father Obiudu will explore the works of Chinua Achebe, best known for the 1958 novel, Things Fall Apart, and teach online People's U attendees a few words and phrases in the Nigerian language, Igbo.
Thursday | July 2, 2020 at 6:30 pm - Around the World in Literature & Language
Class 4: Serbian Literature and Language with Dr. John Cox (formerly history professor at WJU), Professor of East European History, North Dakotah State University.
Thursday | June 25, 2020 at 6:30 pm - Around the World in Literature & Language
Class 3: Japanese Literature and Language with Dr. Joe Laker, Emeritus Professor of History, WJU and Japanese speaker
Thursday | June 18, 2020 at 6:30 pm - Around the World in Literature & Language
Class 2: Russian Literature and Language with Dr. Ian Lanzillotti, Bethany History Professor and Russian speaker
Recommended Reading: View list
Thursday | June 11, 2020 - Around the World in Literature & Language
Class 1: Swedish Literature with Dr. David Javersak and Norwegian with Language Instructor Asta Solie
Recommended Reading: View list
Thursday | June 4, 2020
SUMMER READING/PEOPLE'S U PROMO: Dr. David Javersak
Sign up for OCPL's 2020 Summer Reading Challenge: Learn how