Win Cicada Art!
Only One Day Left!
What do cicadas and people have in common? People's University at the Ohio County Public Library is teaming up with Wheeling artist Bob Villamagna to answer that question for one lucky livestream viewer.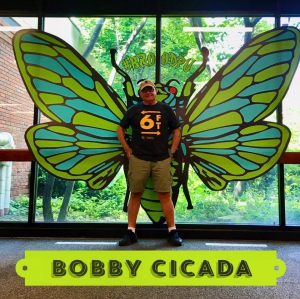 As part of its PU Livestream: Bugs & People summer series on entomology (insect biology), the Library has commissioned Villamagna, a popular mixed-media artist who uses repurposed lithographed metals, found objects, and vintage photographs to create colorful and whimsical pieces, to make a work of art based on the re-emergence of the Brood X or Great Eastern Brood of periodical cicadas, which are starting to re-emerge this summer.
Running through and including July 15, anyone can come to the library, find the giant 8-foot cicada wings, take a photo or ask library staff to take one in front of the wings, post it with the hashtag "BroodPU," or tag People's University at the Ohio County Public Library, OR, email the photo directly to the library for posting, and be entered into our drawing to win the artwork .
So you have ONE MORE DAY to emerge from your home, find your wings, and fly.
But then please go back home and watch the livestream on July 15 at 6:30 to see the live drawing and see if you've won!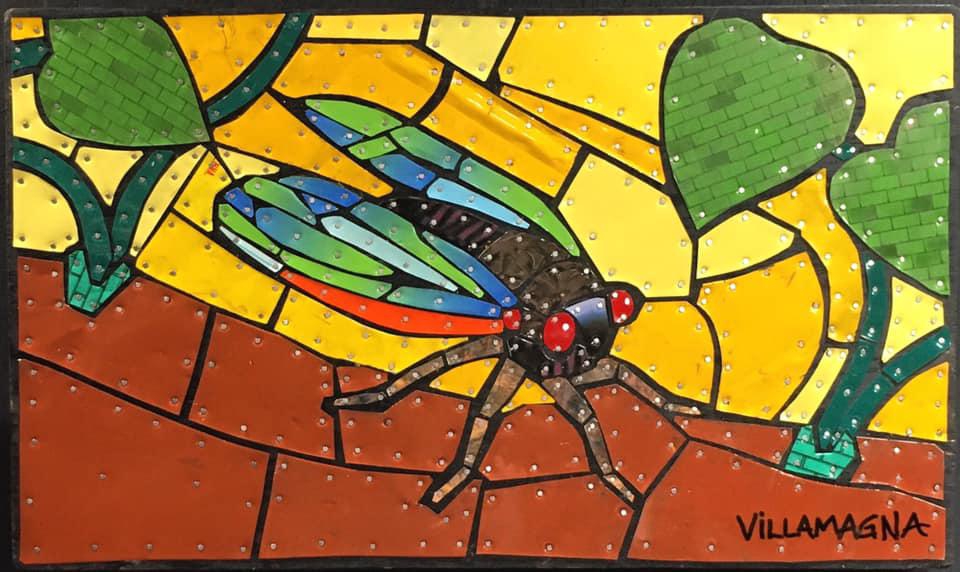 ---