Lunch With Books: From the Vault
---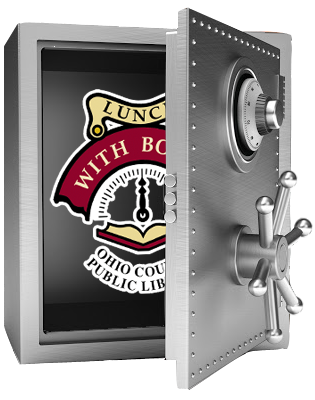 OCPL has started an initiative to release a new "Lunch With Books from the Vault" every Tuesday since the closing of the Library on March 15, 2020, due to concerns over the potential spread of the coronavirus COVID-19.
Subscribe to the Lunch With Books Youtube channel or like us on the Lunch With Books Facebook page or to receive notifications of our latest LWB Vault videos. To receive emails about our upcoming programs, visit our News page, click the "Subscribe" button to sign-up for our news blasts or download our free OCPL Connect app from your smartphone's app store.
LUNCH WITH BOOKS: "FROM THE VAULT"
---
---
Still hungry for more Lunch With Books?
➤ Check out our new Lunch With Books: Livestream Editions - online Lunch With Books presentations.
---

---