Lunch With Books On The Road Initiative
---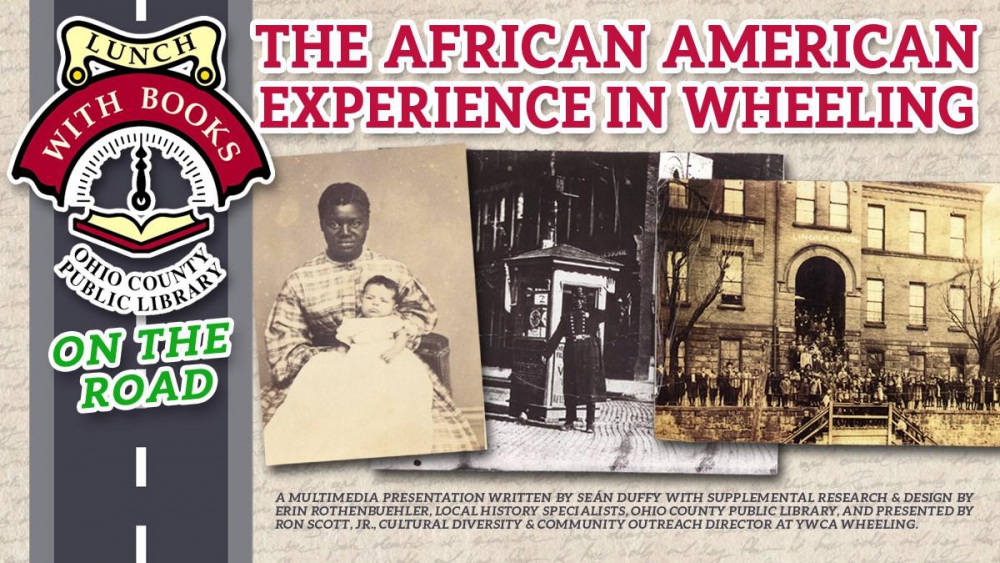 As part of its "Lunch with Books on The Road" initiative, the Ohio County Public Library has presented, in partnership with by Ron Scott, Jr., cultural diversity and community outreach director at YWCA Wheeling, a Black History Month program titled "The African American Experience in Wheeling" at Wheeling Park High School, Triadelphia Middle School, and West Virginia Independence Hall (WVIH) in Wheeling.

The program is based on the article "Wheeling's 20th Man: Race Relations in the Northernmost Southern City."

Written by Library programmer and local history specialist Seán Duffy, the article appeared in the Fall 2019 Wheeling 250 edition of Goldenseal magazine. Duffy created the multimedia presentation with supplemental research and design work by Erin Rothenbuehler, a former local history specialist at the Library.

First performed as part of the Wheeling 250 series for Black History Month, the program was repeated by request at Wheeling Park High School and Triadelphia Middle School for nearly five hundred local students.

Through photographs, video, music, art and readings of primary source material, the 60 minute presentation tells the story of African American life in Wheeling from slavery through Civil War, emancipation, Jim Crow segregation, the Great Migration, desegregation, civil rights, urban renewal and contemporary life.
Immigration to Wheeling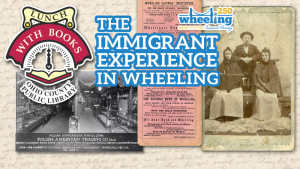 The Library has also developed an On the Road program called "The Immigrant Experience in Wheeling." This presentation explores the struggles and achievements of Wheeling's great variety of immigrant groups, including: German, Welsh, Irish, Polish, Croatian, Hungarian, Italian, Greek, and Lebanese, among others, whose hard work helped build our city. This multi-media presentation tells the story of immigration to Wheeling through music, prose, poetry, art, photos, and video.

Additional Lunch With Books On the Road programs are now in development.

For more information or to inquire about booking a Lunch With Books On the Road presentation for your school or organization, please call (304) 232-0244 or email the Library.
---