Wheeling's 20th Man
---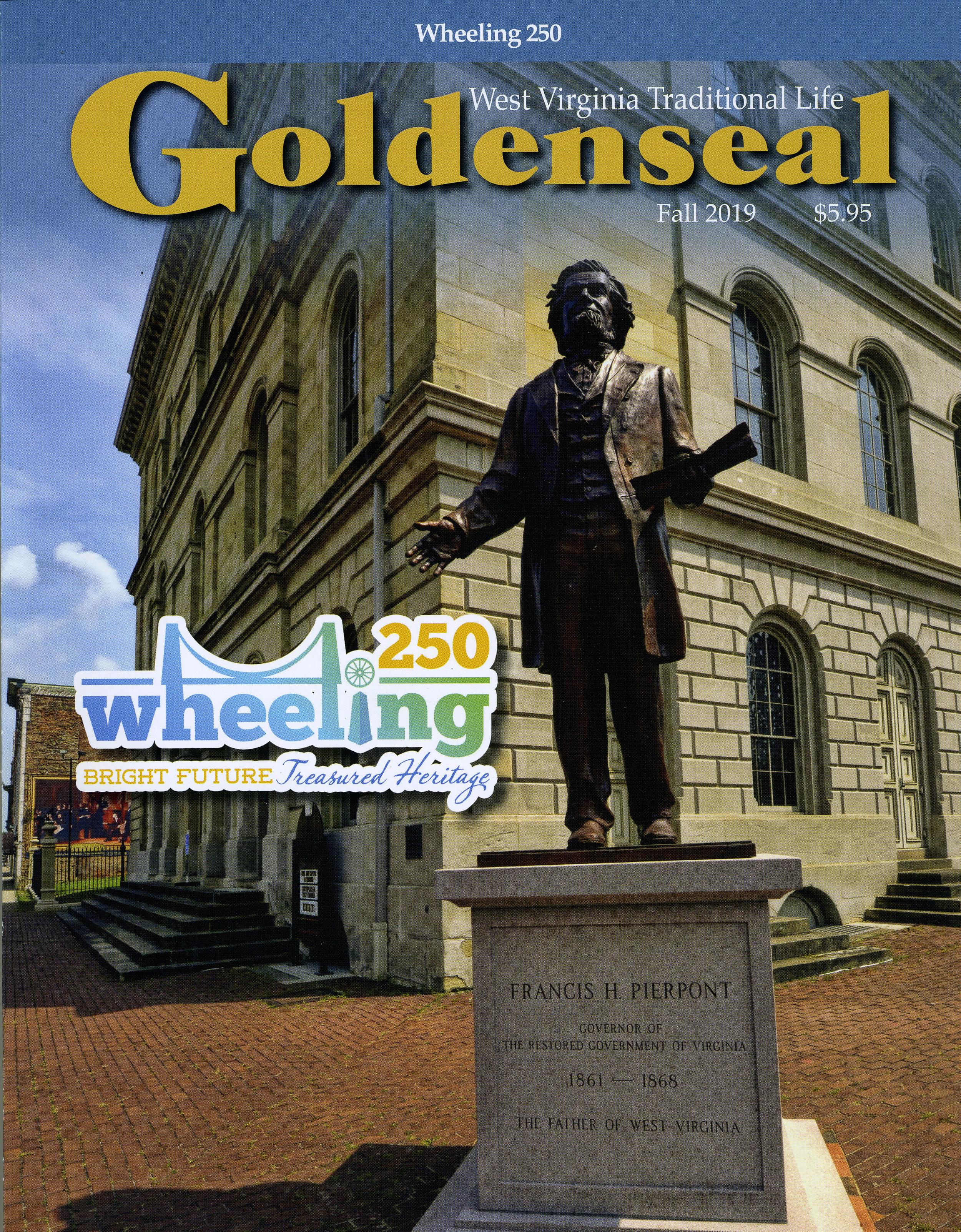 The Fall 2019 issue of Goldenseal Magazine contains an article written by OCPL Local History Specialist, Seán Duffy, entitled "Wheeling's 20th Man: Race Relations in the Northernmost Southern City."
The title is derived from a February 9, 1936 speech given by Harry H. Jones, Wheeling's only practicing African American lawyer at the time. Jones delivered the address called, "Wheeling's Twentieth Man," over WWVA Radio.
He began:
"About one out of every twenty persons living in Wheeling is of African descent. This twentieth man is not a new comer nor an alien, for his ancestors were settled by force in Virginia one year before the Pilgrims landed at Plymouth Rock… Justice and candor require attention to the handicaps suffered by Wheeling's twentieth man… The group, as a whole, has been barred from employment in our local factories, mills, shops, and stores. The group generally has been restricted to personal and domestic service and coal mining…A reading of the 'job want' columns or our local papers will verify this complaint of discrimination. Apparently, the test is COLOR of the worker; not his or her training, experience and character..."

In this circa 1920s McLure Hotel Postcard, black porters wait to assist hotel guests.
OCPL Archives, Postcard collection.


The 1939 night shift at the Valley Camp Coal Company included an integrated workforce during Jim Crow-era Wheeling.
OCPL Archives, Archives Vertical Files.
Jones went on to describe an entirely distinct black community – one with its own doctors, dentists, restauranteurs, shop keepers, hairdressers, and even funeral directors. Wheeling in 1936 was actually two cities, side-by-side but completely separate. And black people were not welcome in white Wheeling. This was Wheeling under Jim Crow: separate, but decidedly not equal.
The original, typed text of the speech can be found in the YWCA Collection, now housed at the Ohio County Public Library Archives. You can view that original text below.
In February 2019, this speech was made part of a multimedia program for the Ohio County Public Library's Lunch With Books Series and the Wheeling 250 Series. The program was written by Seán Duffy (and formed the basis for the Goldenseal article) and was presented by YWCA Diversity and Outreach Director, Ron Scott, Jr., for Black History Month. The resulting presentation weaved photographs, videos, and primary source material into a 250-year story of African American life in Wheeling. Taken on the road to a local high school and middle school, the program was experienced by more than 500 students.
Now, while reading the text, you can also listen to Ron's reading of the 20th Man Speech.
---
---
---
African American Wheeling | People of Wheeling | Wheeling History Online Home | Research Home | OCPL Home