Wheeling Hall of Fame: Allan Connolly
1944-
Education and Religion
---
Inducted 2015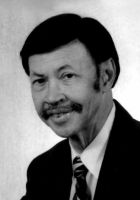 Allan Connolly's career in education began with Ohio County Schools in 1965, teaching English and Social Studies at Clay Junior High School. He went on to become the department chairperson for both of those content subjects. He served as the assistant basketball coach and later as the head coach for 10 years while at Clay School, earning three freshman championships during that stint. In 1976, the first year of Wheeling Park High School, he moved to the new high school to teach Social Studies and assist with the basketball program, a year when the Wheeling Park High School team won the WV State Title. The following year, he was appointed assistant principal, where he would serve for the next 22 years. Allan formally ended his career with Ohio County Schools in 1999, completing 34 years of teaching, encouraging, and guiding students in the city. Even after his retirement, he continues to contribute to Ohio County Schools, serving as a substitute administrator from time to time.

Allan graduated from Bluefield State College in 1965 with a bachelor's degree in secondary education and received his master's degree in education administration from West Virginia University in 1969, later updating to a masters plus 30 additional hours. He has been involved in textbook committees, the Social Studies Curriculum Improvement Committee, and the pilot team teaching interdisciplinary projects.

A self-made man, Allan put himself through college working as a clerk and meat cutter at a small supermarket in Bluefield, W.Va. He served as a cadet teacher at Genoa Junior High School prior to graduation, teaching ninth grade Civics. In addition, he was heavily involved in social science clubs, the NEA student group, and the Kappa Alpha Psi fraternity, all while working to pay for and studying to obtain his undergraduate degree.

A career-long supporter of Wheeling Park High School, Allan was inducted into the Wheeling Park High School Athletic Hall of Fame with the Distinguished Patriot Award. One principal evaluator commented, "The only person who attends more athletic events to support our students is the athletic director himself." He supports all student athletes of both genders at home and away.

Allan was honored at the 1998-99 graduation ceremony as a Wheeling Park High School Scholar. His interest and concern for all students throughout his career is unsurpassed.

His recognition does not end with his affiliation with the Ohio County School system. Allan was inducted into the West Virginia All-Black Schools Sports Association Hall of Fame for Lifetime Achievement in 2011 for his 30 years of outstanding service as a professional educator.

Allan is on the Board of Trustees at Simpson Methodist Church and has served as the head of the Education Committee, which awards scholarships for deserving high school students. He serves on the NAACP Education Committee for Ohio County, determining student scholarships and providing input with advanced placement and honors programs, the afterschool program, and technology programs. In 2013 he received the Martin Luther King, Jr., award from the Upper Ohio Valley Clergy.

He also is a member of the Ohio County Retired Personnel Association. However, belonging to the organization is not enough; he is responsible for transporting members who would have no other way of attending were it not for his generosity.

Allan is the father of two adult children, Yvette and William, thus his life has been spent as an educator, coach, administrator, parent, friend, and citizen who is very deserving of being named to the Wheeling Hall of Fame.
---
Text and pictures provided by Wheeling Hall of Fame. Service provided by the staff of the Ohio County Public Library in partnership with the Wheeling Hall of Fame Committee.
Hall of Fame Index | People of Wheeling Home | Wheeling History Home | OCPL Home