Wheeling Hall of Fame: Keith Lee Maillard
1942-
Music and Fine Arts
---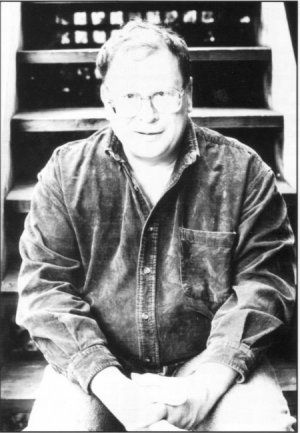 Inducted 2004
An award-winning novelist also recognized for his poetry, Keith Lee Maillard has either received or been nominated for a number of prestigious literary awards in Canada where he has lived since 1970. In 1990 his novel "Motet" received the Ethel Wilson Fiction Prize recognizing the best work of fiction by a British Columbia or Yukon resident. In 1995 his first book of poetry. "Dementia Americana", received the Gerald Lampert Memorial Award, an honor sponsored by the League of Canadian Poets. Three other Maillard works that received recognition were "Light in the Company of Women", first runner for the Ethel Wilson Fiction Prize, 1994; "Hazard Zones", short listed for the Commonwealth Literary Prize, 1996: and "Gloria", nominated for the Governor General's Literary Award for Fiction, 1999.
Maillard's other novels include "Alex Driving South" 1980, "Cutting Through" 1982, "The Knife in My Hands" 1982, "Two Strand River" 1996, and "The Clarinet Polka" 2003.
Maillard, currently professor of creative writing at the University of British Columbia in Vancouver, has set many of his books in the town of Raysburg, West Virginia, a community referred to by a reader as "an extremely thinly disguised Wheeling." Part of Raysburg is "a large, populated island that sits in the middle of the Ohio River" and its "main industrial base is steel production and its biggest employer is Raysburg Steel." Features such as the Suspension Bridge, National Road and the Baltimore and Ohio Railroad are certainly recognizable as belonging to Wheeling, but the novels are historical fiction.
Keith Lee Maillard was born in Wheeling on February 28, 1942 and grew up living on Front Street on Wheeling Island. His father, Eugene Charles Maillard, and his mother, the former Mabel Eilleen Sharp, divorced while he was still young and Maillard was raised primarily by his mother and grandmother.
Due to the family's single parent income, finances were very tight as Maillard was growing up. His talent and intellect were noticed during his time at Madison Elementary School and he later received a scholarship to attend then Linsly Military Institute. At Linsly Maillard was a consistent honor student, graduating with the third-highest point total in the class of 1960, the point system being based on athletics, participation in student activities and academic performance.
Maillard furthered his education at West Virginia University, the University of Michigan and the Vancouver Community College School of Music. As a young man, he broadened his horizons with a long trip across America in the tradition of Jack Kerouac and his novel "On the Road." From 1968 to 1970, Maillard settled in Boston and worked as a writer/producer for a public affairs radio program titled "Underground News." He also wrote for publications such as the "Free Press of Boston" and "Broadside."
In 1970 Maillard emigrated to Canada and became a Canadian citizen in 1976. Among jobs he has held, he has been a musician, house painter, folk singer, busboy, photographer, sales person, feather dyer, and ghostwriter of University papers. Before joining the Creative Writing Department of the University of British Columbia in Vancouver in 1980, he had taught writing at the Literary Storefront, Barnaby School Board, and Simon Fraser University.
Excerpts from and reviews of Maillard's work are available online. Following are a few lines from a New York Times book review of "The Clarinet Polka" published May 4, 2003: "Keith Maillard's Raysburg novels are marked by a kind of moral nostalgia... In his seventh trip to Raysburg, Maillard looks in on the town's Polish-American community at the end of the 1960s. His narrator. Jimmy Koprowski, is flawed but forgivable. At 25, he's just out of the Air Force and the Vietnam War... When his sister starts an all-female polka band, he serves as its roadie... Maillard makes the connections seamless and his prose is often as buoyant as the polka music he describes."
Maillard is married and the father of two daughters. The family resides in Vancouver.
---
Text and pictures provided by Wheeling Hall of Fame. Service provided by the staff of the Ohio County Public Library in partnership with the Wheeling Hall of Fame Committee.
Hall of Fame Index | People of Wheeling Home | Wheeling History Home | OCPL Home