Wheeling Hall of Fame: Ronald G. Peyton
1942-
Sports and Athletics
---
Inducted 2019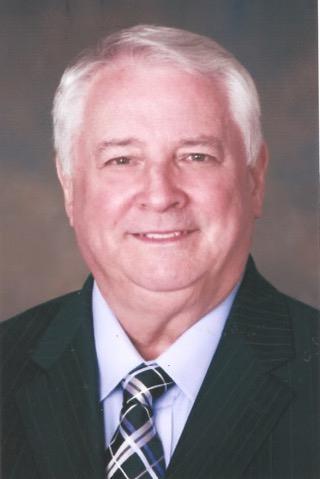 In the profession of physical therapy and sports medicine, few can match the accomplishments and recognition of this Wheeling native. Born November 24, 1942, to Robert and Nadine Spindler Peyton, he graduated from Triadelphia High School in 1960. He later earned post-graduate master's and doctor's degrees in physical therapy from Duke University.
Peyton founded the Dogwood Institute in Alpharetta, Georgia, in 1970 and served as president and chief executive officer until 2010. He also was in private practice from 1970-96 as president and chief executive officer of the Rehabilitation Service of Atlanta and was a director of The Sports Medicine Institute from 1970-1993. In academia, he was an adjunct professor in physical therapy at Duke University starting in 1980 and at Georgia State University from 1985-1990. He served as a clinical instructor for 250-plus students from 18 different universities from 1975-1999.
Peyton has been recognized with numerous honors and citations including the Catherine Worthington Fellowship Award, the most prestigious and highest award a physical therapist can receive. In recognition of outstanding contributions to the advancement of the physical therapy profession, he was presented the award in 2011 by the president of the American Physical Therapy Association before 4,000 professionals in Washington, D.C. In 1997, he was inducted into the WVU College of Physical Activity and Sports Sciences Hall of Fame.
He has been involved with the United States Olympics program as physical therapist in charge of the 1968 Olympic Training Program at the U.S. Air Force Academy in Colorado Springs, Colorado. And, in 1996, he served as director of sports medicine services for the Olympic Village for the Olympic games in Atlanta, Georgia, while serving on the Atlanta Committee for the Games. He also gave a symposium at the 1976 Montreal Olympics.
From 1975-1977, he served as the only physical therapist on the President's Council on Physical Fitness and Sports and served as physical therapist to President Jimmy Carter in 1976.
He was a founder of the Sports Physical Therapy Section of the American Physical Therapy Association and was the first winner of the award for outstanding sports physical therapists named in his honor: The Ronald G. Peyton Lecture Award.
He is a frequent speaker, author of countless articles, consultant at 75 sports medicine centers worldwide, educator, and patented inventor, and has appeared regionally and nationally on television and radio programs (CNN, NBC) to discuss physical therapy and sports-related issues. He has authored feature stories in more than 35 professional journals, magazines, and newspapers describing physical therapy today. He invented, and patented in 2005, a device for treatment of headaches in clinical practice used by many professional teams as well as the general public.
Peyton has presented more than 200 motivational speeches, mostly on sports medicine topics, and has served as a keynote speaker at the University of Florida (twice), Georgia State, and the Mayo Clinic, and was a graduation speaker at Duke University. He received the Barbara C. White Award twice from the University of Florida for outstanding accomplishments in physical therapy. In 2015, the Duke Medical School faculty started a yearly series of innovative topics presented to medical and physical therapy students and school faculty and named it in his honor: the Ronald G. Peyton Transformative Innovative Series.
Outside his profession, he developed a school of woodworking in 2003 and, in 2008, was awarded the distinction of "Master Woodworker" by the Georgia Woodworker Guild. One of his proudest accomplishments was the building and entering of his creation of a "Gentlemen's Toolchest" in competition in Atlanta which won first place in the Master Woodworker's Class, Best of Show, and People's Choice Awards.
Peyton, who has two children, Heather and Heath, resides in Frisco, Texas.
---
Text and pictures provided by Wheeling Hall of Fame. Service provided by the staff of the Ohio County Public Library in partnership with the Wheeling Hall of Fame Committee.
Hall of Fame Index | People of Wheeling Home | Wheeling History Home | OCPL Home