Wheeling Hall of Fame: Walter P. Reuther
1907-1970
Public Service
---
Inducted 1980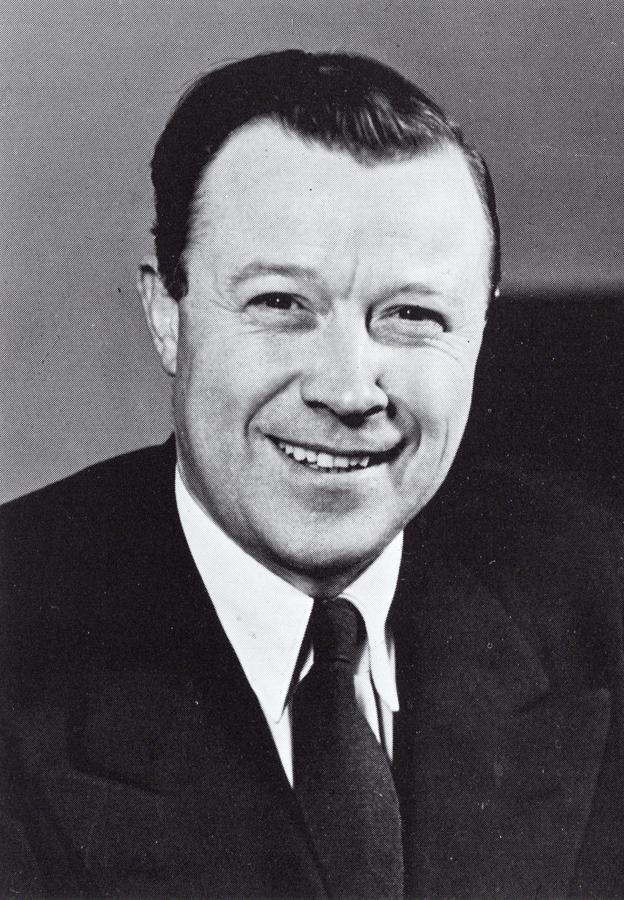 Strong and vigorous, Walter Reuther was president of the United Auto Workers for a quarter of a century. Champion of the young, the black, and the poor, he achieved such bargaining break-throughs as flexible long-term contracts, company-paid pensions, and cost-of-living escalators.
Reuther's career in the labor movement could well serve as a capsule history of the workingman's fight for the undisputed right of collective bargaining. It spans the days of the 1930s, when news pictures showed Reuther with blood streaming down his face as he fought on the picket line, to the days in the 1950s when he, as head of the Congress of Industrial Organizations (CIO) helped merge that organization with the American Federation of Labor (AFL).
Walter Reuther was born in Wheeling on September 1, 1907, and died at age 62 on May 9, 1970, in a plane crash at Pellston, Michigan, that also claimed the life of his wife May and four other persons. The son of a German-born labor organizer, Reuther was educated in the Ohio County public schools. At age 15, he withdrew from Wheeling High School to take a job as a tool and diemaker at the Corrugating plant of Wheeling Steel Corporation in East Wheeling to help support a family of four brothers and one sister.
In 1923, Walter was dismissed from his 40-cent-an-hour job for leading a protest against a seven-day work week. He went to Detroit in 1926 and obtained a job with the Ford Motor Company. In 1933, he was fired for labor union activity. He and his brothers - Roy and Victor - used their savings to embark upon an overseas trip. They worked with the anti-Hitler underground in Germany and as teachers training peasants to become industrial workers in Russia.
When he returned to America, Walter went to work again in a tool and die shop and began organizing auto workers into the UMW, which was just developing. In 1936, he was elected to the International Executive Board of the union. In 1942, he became head of the CIO. After the AFL-CIO merger in 1955, he was elected vice-president of the organization.
A persuasive, aggressive leader, Walter Reuther became a friend of presidents and statesmen. But it was his uncommon zeal on behalf of the common man that made him great.
---
➤ Read more about Walter Reuther.
---
Text and pictures provided by Wheeling Hall of Fame. Service provided by the staff of the Ohio County Public Library in partnership with the Wheeling Hall of Fame Committee.
Hall of Fame Index | People of Wheeling Home | Wheeling History Home | OCPL Home