Wheeling Hall of Fame: Howard W. Long
1934-
Business and Industry
---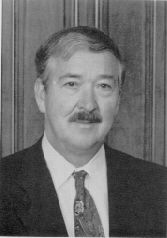 Inducted 1992
Howard W. Long made the American dream come true.
A one-time grocery store delivery boy and former sheet metal construction worker, he combined enterprise, ambition, and know-how to become an international business success.
From very modest means, he has rocketed to giant stature in the vegetable processing industry and has established an ever-growing business which has spread from the United States to France, the United Kingdom, Holland, South America, Israel, and Spain.
Born in Piedmont, O., on Sept. 4, 1934, Howard Long was educated in the Ohio County Schools and was graduated from McKinley Vocational High School in 1952. He was in the U.S. Coast Guard Reserve for six years (1953-59). He was employed as a sheet metal construction worker for 12 years and first found himself in a management role as part-owner of a construction company.
His career really took off after he founded Coronet Foods Inc., in Wheeling in 1965. He launched his business 'with three employees and no customers" but his drive and the service which he established quickly attracted attention. Soon, Coronet was a leader in the vegetable processing field. It now supplies the food service industry along the entire Eastern seaboard.
As Coronet broadened its horizons, Long broadened his own. Not only did Coronet expand but the ambitious owner invested elsewhere. In 1983, he founded KGM Harvesting Co., which is now a leading California grower and supplier of iceberg lettuce and other vegetables.
Premium Fresh Co., of Salinas, Calif., was purchased in 1990 and became Coronet Foods Inc., Western Division.
Obviously, Long was especially busy in '90. In anticipation of the lifting of trade barriers in the European Common Market, he purchased J. H. Waterfall Co. of Methwold, England, and also founded Harison Harvesting Co. in London.
Harison Harvesting coordinates the growing and distribution of lettuce for McDonald's restaurants in Western Europe, with winter lettuce grown in Israel and Spain and summer crops coming from the United Kingdom, France, and Holland.
Howard Long International Ltd. and Langlais were established as customers for Harison Harvesting under the visionary owner's master plan.
Long also has considerable business interests in Florida and now has a residence in Longboat Key. But he also maintains a home in Wheeling and holds membership in the First Baptist Church of Wheeling.
His entire chain of companies is now operating under the banner of the Howard Long Group, which includes more than 1,600 employees.
Listed in Who's Who in Finance and Industry, the McKinley Vocational graduate owns a number of patents on vegetable packaging machinery.
Despite his nearly world-wide interests, he has maintained a loyalty to Wheeling and the Ohio Valley. He has emphasized, "It all started in Wheeling; that is where we have our roots."
On a supervised wellness program since suffering a coronary 12 years ago, Long has an intense interest in physical fitness and that has helped to inspire a generous gift to his community — a $1 million presentation to Wheeling Hospital for a wellness and rehabilitation center, which has been named in his honor.
---
To learn more about Howard Long and Coronet Foods, check out the book Fields of Green: Triumphs and Trials of an American Business Pioneer (authored by Howard W. Long, published 2016)
---
Text and pictures provided by Wheeling Hall of Fame. Service provided by the staff of the Ohio County Public Library in partnership with the Wheeling Hall of Fame Committee.
Hall of Fame Index | People of Wheeling Home | Wheeling History Home | OCPL Home