Wheeling Hall of Fame: Charles L. "Chuck" Howley
1936-
Sports and Athletics
---
Inducted 1980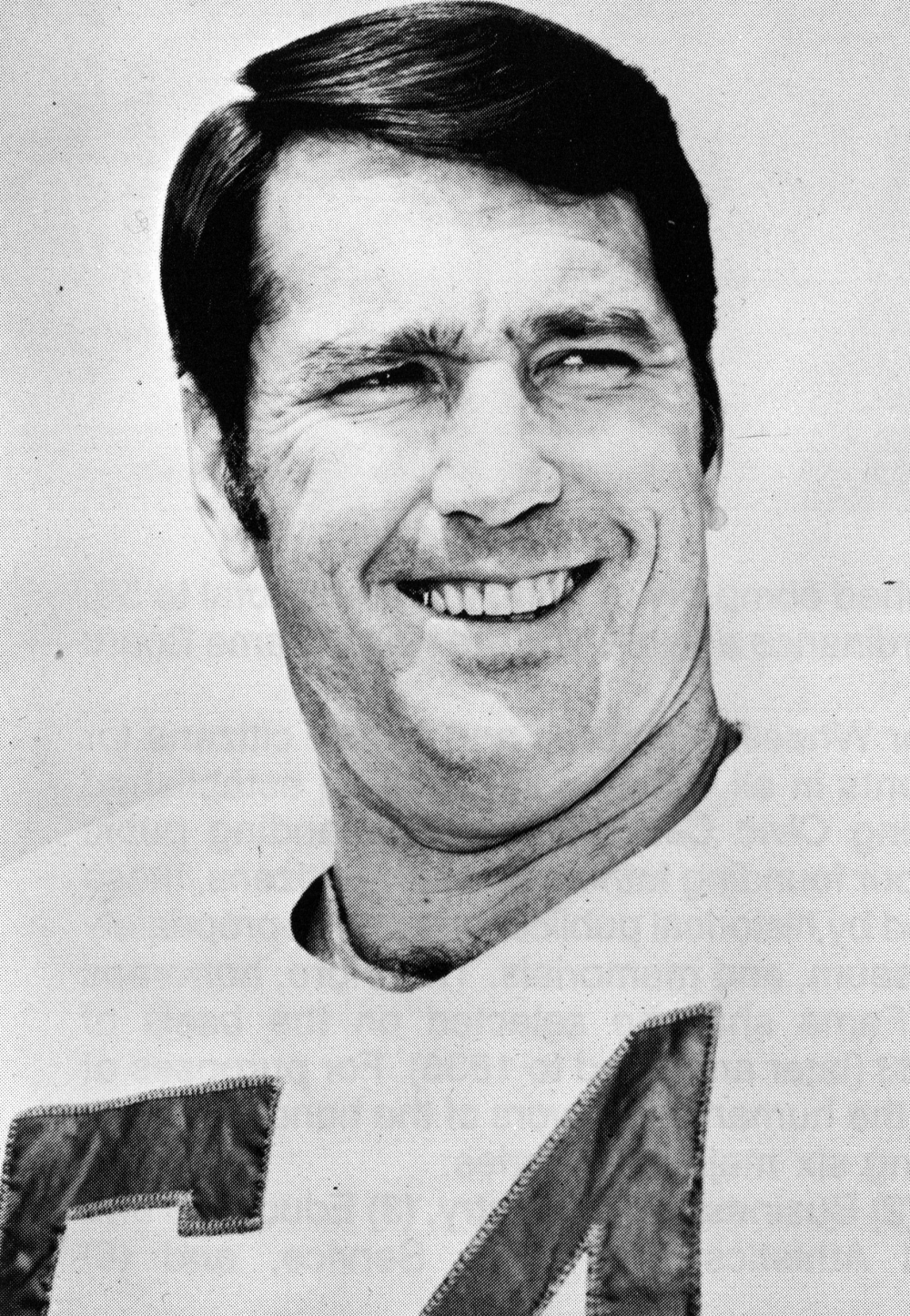 It's a long way from Garden Park to the Super Bowl. But "Chuck" Howley made it. A six-time all-pro linebacker and most valuable player of Super Bowl V, Howley got his football baptism on the playing fields of his native city - Garden Park in Warwood and Wheeling Stadium.
Born June 28, 1936, in Wheeling, Howley was introduced to organized athletics at Corpus Christi Grade School. The son of Mr. and Mrs. James Howley, he entered high school at Wheeling Central but subsequently transferred to Warwood High School, where he made all-state in football. Howley played varsity football at West Virginia University in 1955, '56, and '57. He was third-team All-American in 1957 and then played in the East-West Shrine game, the Senior Bowl, and the College All-Star Game in Chicago.
Strong, quick, and a marvelous competitor, Howley had the distinction of lettering in five sports at WVU. He was the Southern Conference diving champion and also lettered in track, as a sprinter; gymnastics; and wrestling, in addition to football.
Three times a Southern Conference all-star choice, Howley received his Bachelor of Science degree from WVU in 1958. He then joined the Chicago Bears as their first choice in the National Football League draft. It appeared that a knee injury might end his pro career before it had hardly started. He played in only three games in 1959 and missed the entire 1960 season. In fact, he was back in Wheeling pumping gasoline when word came that the Bears had traded him to the Dallas Cowboys.
With the knee healed, Howley joined the Cowboys for the 1961 season and quickly developed into one of the mainstays of the team as Coach Tom Landry took an expansion franchise and turned it into a perennial powerhouse. Before the WVU graduate retired after the 1972 season, the Cowboys had made the playoffs for seven consecutive years and compiled the league's most successful record (73-23-2) over that stretch. Howley became one of the greats of the famed Doomsday Defense and teamed with LeRoy Jordan and Dave Edwards to form one of the quickest, most mobile, and lightest trio of linebackers in the NFL.
Howley is the only player ever selected as Super Bowl MVP as a member of the losing team in the climax game of the season - when the Cowboys bowed in the final seconds to Baltimore despite his two pass interceptions and fumble recovery. The following year, the Cowboys capped their season with a victory over Miami in Super Bowl VI, and again Howley played a prominent role.
Since his retirement from football, Howley has concentrated on his highly-successful uniform rental service in Dallas and on raising cattle on his ranch, "Happy Hollow," at Wills Point, Texas.
---
Text and pictures provided by Wheeling Hall of Fame. Service provided by the staff of the Ohio County Public Library in partnership with the Wheeling Hall of Fame Committee.
Hall of Fame Index | People of Wheeling Home | Wheeling History Home | OCPL Home