Wheeling Hall of Fame: Tim O'Brien
1954 -
Music & Fine Arts
---
Inducted in 2006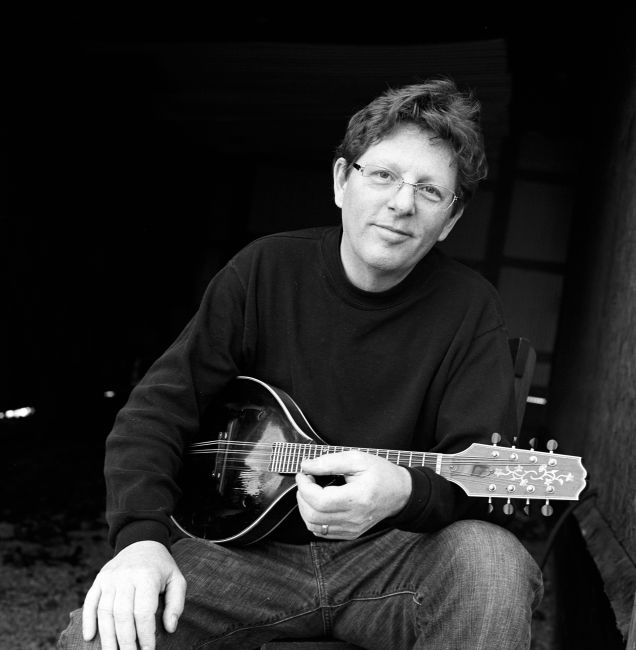 The year of his induction into the Wheeling Hall of Fame (2006) was an especially auspicious one for Tim O'Brien. During the course of the year, Tim won his first Grammy in the category of Best Traditional Folk Album for his CD "Fiddler's Green" in February. In September 2006, he was named the International Bluegrass Music Association (IBMA) Male Vocalist of the Year. At the same time, the IBMA also named his song "Look Down that Lonesome Road" from the "Fiddler's Green" CD as the Song of the Year.
A Wheeling native, Tim developed an interest in and appreciation of country, traditional, and bluegrass music after listening to the WWVA Jamboree on the radio and as a member of the audience. Tim left college to become a ski bum, but instead spent his time practicing and learning his craft.
His first well-known group "Hot Rize" was formed in 1978 with Tim on the mandolin and fiddle, Pete Wernick on banjo, Charles Sawtelle on guitar, and Nick Firsten on bass. The group toured nationally and internationally and recorded seven CDs. The same team also appeared as "Red Knuckles and the Trailblazers," a band more oriented towards swing and comedy. "Hot Rize" won the IBMA's first Entertainer of the Year award in 1990.
Tim is also a well-known songwriter. His tune "Walk the Way the Wind Blows" was a breakout hit for West Virginia native Kathy Mattea in 1986 and helped her career to blossom.
In 1993, Tim received his first IBMA Vocalist of the Year Award. Since then he has recorded with diverse groups and soloists ranging from the O'Boys to his sister Mollie O'Brien. As of 2006, he has recorded more than 30 CDs.
Aside from his singing, Tim is a multitalented instrumentalist and is adept on the fiddle, guitar, mandolin, and bouzoucki.
---
View Tim O'Brien's biography as printed in the book Legendary Locals of Wheeling.
---
Text and pictures provided by Wheeling Hall of Fame. Service provided by the staff of the Ohio County Public Library in partnership with the Wheeling Hall of Fame Committee.
Hall of Fame Index | People of Wheeling Home | Wheeling History Home | OCPL Home