Biography: Tim O'Brien
---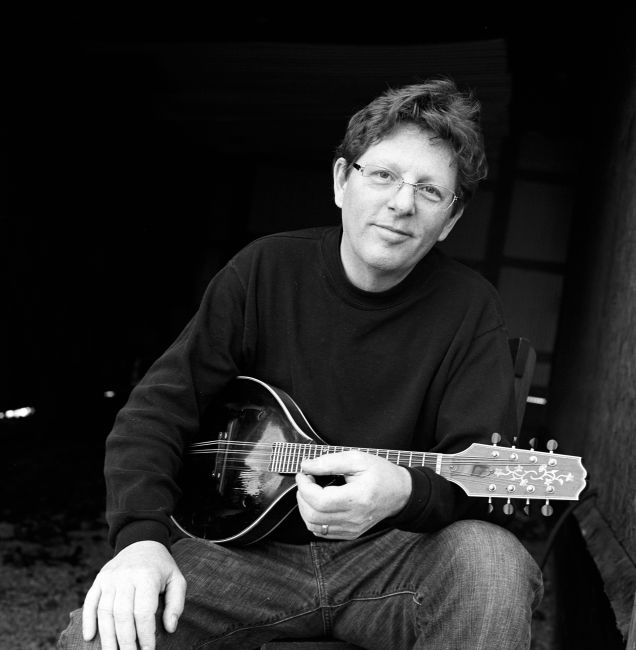 Tim O'Brien is considered by many to be a national treasure of American traditional music. As co-founder and lead vocalist of the band, Hot Rize. O'Brien served as a bridge between the traditional sounds of the hill country and the modern styles of bluegrass in the 1980s. Hot Rize, and their Honky Tonk alter egos Red Knuckles and the Trailblazers, remained together for 12 years, receiving critical acclaim and numerous awards from the International Bluegrass Music Association, including Entertainer of the Year in 1990. Since the band's breakup, O'Brien has continued to expand the music's borders as a powerful solo artist, and as a duo partner with his sister Mollie. In 1993 and 2005, the IBMA named him Male Vocalist of the year.
He released 13 solo albums through the '90s and into the following decade, including an album of Bob Dylan covers (Red on Blonde), the Grammy-winning Fiddler's Green, and the intimate, stripped-down Chameleon.
Tim has toured extensively in the U.S., Europe, Japan, South America, Australia, and New Zealand. He has been featured on the Grand Ole Opry, Prairie Home Companion, and is a perennial favorite at the Telluride Bluegrass Festival, Hardly Strictly Bluegrass Festival, Grey Fox Bluegrass Festival, and Tønder Festival (Denmark) - just to name a few. He is also a prolific and celebrated songwriter with recorded hits by Garth Brooks, The Dixie Chicks, Kathy Mattea, Nickel Creek, the Seldom Scene, New Grass Revival, and many others. His song "Look Down That Lonesome Road" won IBMA's Song of the Year in 2005.
*An in-demand record producer, Tim's recent credits include folksingers David Bromberg, Kate MacLeod, and Robin and Linda Williams, as well as Celtic groups The Duhks and Grada. Movie soundtrack work includes Oh Brother Where Art Thou, Cold Mountain, and a biopic on Bill Monroe. In 2008, Tim was featured on BBC's Transatlantic Sessions with hosts Aly Bain and Jerry Douglas.
Tim's latest recording, released in April 2012, is called "Reincarnation: The Songs of Roger Miller." For the current project, under the band name of O'Brien Party of 7, Tim teams up with his sister Mollie O'Brien, her husband Rich Moore on guitar, their daughters Brigid and Lucy Moore on vocals and piano, and Tim's sons Jack and Joel O'Brien on vocals, bass, and percussion. "Reincarnation" features all the members singing the wonderful, quirky songs of Roger Miller. (Tim O'Brien for Legendary Locals of Wheeling)
---
➤ Tim is a 2006 inductee of the Wheeling Hall of Fame. View his WHOF induction profile.
---
Biographies Index | People of Wheeling Home | Wheeling History Home | OCPL Home