Biography: Col. Julian G. Hearne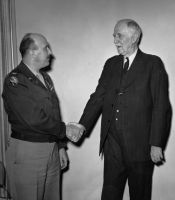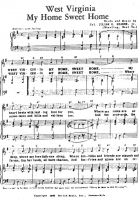 Colonel Julian Hearne was an attorney who helped write legislation that created Wheeling's non-partisan Council-City Manager form of government, enacted in 1935. Hearne (1904-1995) joined the army in 1941 and was assigned to the 24th United States Infantry Regiment, an African-American unit. As the regiment's leading officer he took the surrender of a Japanese army garrison on Aka Island on August 22, 1945 and later donated the sword he received from the Japanese commander to the Smithsonian Museum. During the war Hearne began writing musical compositions. His most noted work was "West Virginia, My Home Sweet Home" (1947), [click link and scroll down to hear a recording] which was declared the first of West Virginia's three official state songs. Following his retirement from the army, Hearne wrote Some Unknown Facts of American History: The Saga of Governor Pierpont (1987). Text by Dr. Joe Laker, for Legendary Locals of Wheeling.
---
Biographies Index | People of Wheeling Home | Wheeling History Home | OCPL Home


The materials on this website may be freely used by non-commercial entities for educational and/or research purposes as long as credit is given to the Ohio County Public Library, Wheeling WV. Content within these pages cannot be reproduced in any format for profit or other presentation without the permission of The Ohio County Public Library. To obtain permission to publish images or other material available on this website, contact us through our Ask a Librarian form.