Wheeling Hall of Fame: Otto Schenk
1863-1933
Philanthropy
---
Inducted 1984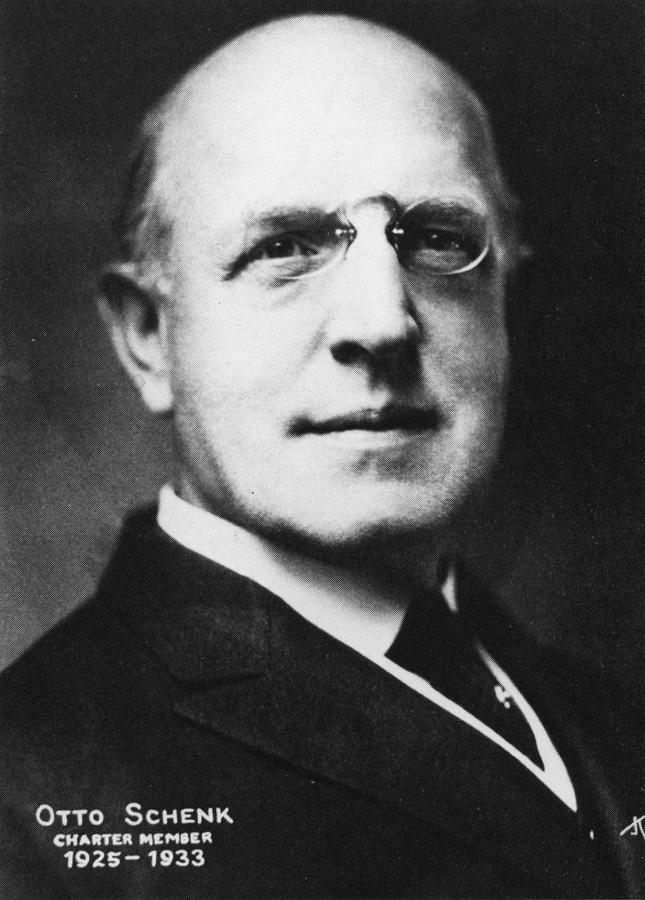 Otto Schenk could have been a candidate for the Wheeling Hall of Fame in several categories. He was a prominent businessman and a civic leader who devoted his energies in service to the citizenry of the community in which he spent his life.
However, it was his philanthropy which brought about his election to this esteemed body. Nowhere was that philanthropy more impressive than in his contributions to Wheeling Park.
Born in Wheeling of German immigrant parents in 1863, Otto Schenk was educated in the public schools and Wheeling Business College before joining his father in the firm of F. Schenk & Sons, a meat packing concern which later became an affiliate of Hygrade Food Products.
Otto Schenk became president of his father's firm, as well as president of Columbus Packing Co., and Homemakers Fire Insurance Co. He was vice-president of Fulton Bank & Trust Co. and Wheeling Savings and Loan Co., a director of Citizens Mutual Trust, and a founding director of Sterling Products, Inc.
He was a charter member and first chairman of the Wheeling Park Commission. In that role, he obtained for the city in 1923 the option to buy the land on which Wheeling Park is located, just as it was about to be subdivided for residential and commercial purposes. He was in the forefront of efforts to raise from the public the funds needed to complete financing to acquire this land — a goal achieved on Christmas Eve in 1924.
Though Schenk and his wife, Catherine, had no children, he was dedicated to providing recreational facilities for the people — especially the children. He contributed $50,000 toward the purchase of Wheeling Park grounds, donated the park aviary, and also provided $20,000 to help rebuild the White Palace after it was destroyed by fire in 1925, the year the public park was opened.
Together with fellow Hall of Fame inductee W. E. Stone, Schenk provided money for band concerts at the park. He also contributed toward the development of Oglebay Park and, with his avid personal interest, visited the parks almost daily.
His philanthropy took other avenues, of course. He was a chairman of the Community Fund of Wheeling and his other beneficiaries included the YMCA, YWCA, the Zou Hastings Frazier Memorial and Capital University. At his death, in 1933, he left $15,000 to Linsly Institute.
He had been a trustee at Linsly; a director of the Warwood Home for the Aged, the Wheeling Symphony Society, the Little Theatre, the YMCA and YWCA. He served as chairman of the Board of Trade and the Wheeling Civil Service Commission and as vice-president of the Wheeling Automobile Club.
The plaque at Wheeling Park dedicated to his memory says, "His devotion to the cause of public recreation distinguished him most in the eyes of people who enjoyed, and who will enjoy in perpetuity, the things his kindness and interest helped make possible... This devotion was as much a part of him as his simplicity, his energy and his sterling integrity.
---
Hall of Fame Index | People of Wheeling Home | Wheeling History Home | OCPL Home