Biography: Ann Prince Thomas
---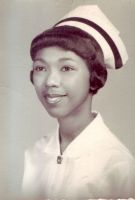 Ann Prince Thomas (1938-2019) was a pioneer and witness to history. She was just six months old when her mother moved to Wheeling from a North Carolina tobacco farm to help Ann's aunt and uncle run the New Dixie Restaurant on Chapline Street in the middle of what was, at the time, an established African American neighborhood. Ann grew up during the turbulent transition from segregated Wheeling to desegregated Wheeling. From first grade, she attended Lincoln School. But thanks to the landmark Supreme Court decision in Brown vs. Board of Education (1954), she graduated from Wheeling High School in 1956.
After graduation, Ann enrolled in the Ohio Valley General Hospital's school of nursing. Despite many obstacles, in 1959, she became the first African American to graduate. She passed her boards and worked at Ohio Valley General Hospital for 12 years, then as an Ohio County school nurse for 30 more.
The roller-skating rink in the market auditorium (now Market Plaza) was open to African American teens on Monday nights. That's where Ann met her future husband, Clyde Thomas (1940-2006). They were married in Wayman A.M.E. Church in 1960.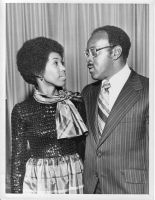 An all-state athlete in basketball and football at Bellaire High School, Clyde started at running back for Ohio in the 1958 OVAC All-Star Football Game, alongside quarterback John Havlicek, the future Boston Celtics legend.
Clyde Thomas played college football for Ohio University, and starred on the undefeated Mid-American Conference Championship team as a senior in 1960. An All-American, Clyde was mentioned in Sports Illustrated.

He went on to a successful career as a hard running halfback for the Wheeling Ironmen, the local semi-professional football team. Clyde later played for a little over a year with the Philadelphia Eagles of the NFL before a broken foot ended his NFL career. He returned to Wheeling, continued playing for the Ironmen and finished his college degree at West Liberty. When he retired from the Ironmen he was the franchise's all-time rushing leader. In 1964, he led the United Football League with an impressive 6.6 yards per rush. He was inducted into the American Football Association's Minor Football Hall of Fame in 2000.

After retiring from football, Clyde ran for City Council, won by a landslide, and served four terms. Also serving as vice-mayor, he helped get the Wheeling Civic Center built, and led the proposal for a downtown Wheeling shopping mall.
He was the first and, to date, the only African American ever elected to Wheeling's modern City Council.

After her husband died in 2006, Ann Thomas continued to organize reunions of players from the Wheeling Ironmen.
Ann Thomas died on February 22, 2019. She was inducted into the Wheeling Hall of Fame on June 10, 2023.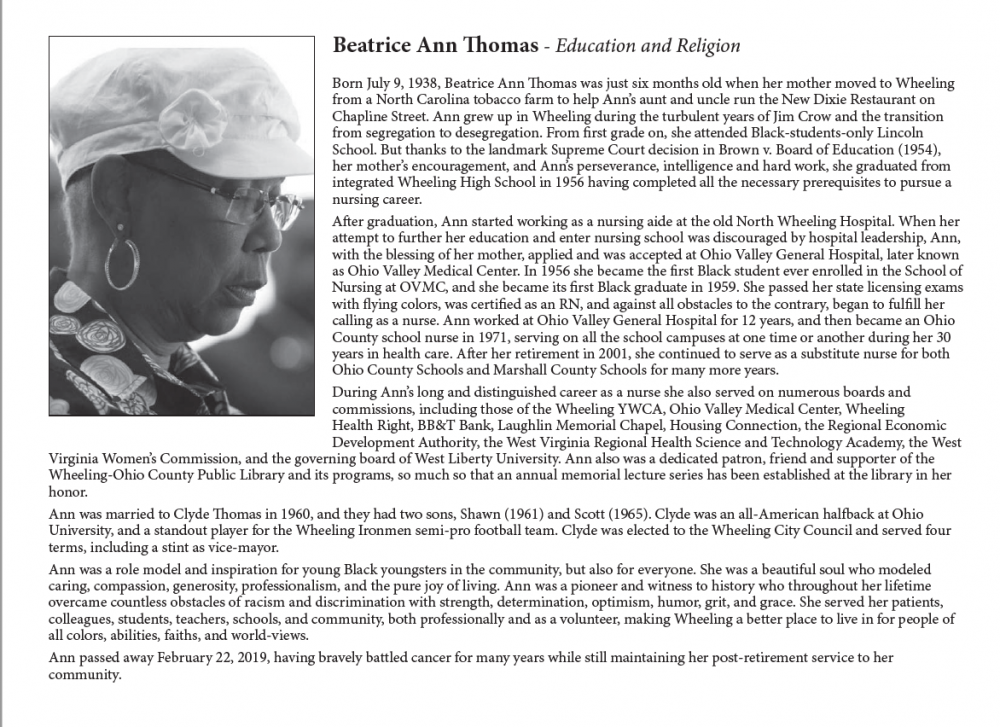 (Bio text from Legendary Locals of Wheeling, by Seán Duffy, Ann Thomas)
---
Hear Ann's story in her own words: The Wheeling Memory Project, Series 1: Growing Up in Jim Crow Wheeling
---
The Ann Thomas Memorial Lecture Series
ABOUT THE ANN THOMAS MEMORIAL LECTURE:

Ann Thomas was a wonderful, optimistic, courageous, and genuinely kind woman, and a dedicated patron of the library and library programs. After she passed on February 22, 2019 (having bravely battled cancer and endured suffering for many years), we decided to create an annual memorial lecture series at the library in her honor.
[Left: Ann's granddaughter, Carrie Ann, with Dr. William Turner, Feb. 22, 2022]
---
Our first speaker was Dr. Joe Trotter of Carnegie Mellon, who talked about his book, Workers on Arrival: Black Labor in the Making of America on Feb. 18, 2020. Watch the video of Dr. Trotter's talk on YouTube.
---
Our second speaker, on Feb. 23, 2021, was Crystal Wilkinson, the award-winning author of The Birds of Opulence (winner of the 2016 Ernest J. Gaines Prize for Literary Excellence) and Associate Professor of English in the MFA in Creative Writing Program at the University of Kentucky. Watch the video of Crystal's talk on YouTube.
---
Our third speaker, William H. Turner, PhD, is the fifth of ten children, and was born in 1946 in the coal town of Lynch, Kentucky, in Harlan County. His grandfathers, father, four uncles and older brother were coal miners. He spent his professional career studying and working on behalf of marginalized communities, helping them create opportunities in the larger world while not abandoning their important cultural ties. Dr. Turner discussed his book, The Harlan Renaissance, an intimate remembrance of kinship and community in eastern Kentucky's coal towns. Turner reconstructs Black life in the company towns in and around Harlan County during coal's final postwar boom years, which built toward an enduring bust as the children of Black miners, like the author, left the region in search of better opportunities.
Watch Dr. Turner's lecture on YouTube. [Note: please excuse audio difficulties for the first 9 minutes]
---
For the 4th Annual Ann Thomas Memorial Lecture (also dedicated in 2023 to Wheeling educator Eileen Miller) Lunch With Books was honored to host Michelle Duster, an author, speaker, public historian, professor, and champion of racial and gender equity. Michelle is the great-granddaughter of Civil Rights pioneer, journalist, and suffragist, Ida B. Wells. She has written, edited, or contributed to several dozen articles and over 20 books, including IDA B THE QUEEN: THE EXTRAORDINARY LIFE AND LEGACY OF IDA B WELLS.
Watch the video of Michelle's Lecture on YouTube:
---
We are pleased to announce that Alvin Hall, internationally renowned financial educator, television and radio broadcaster, bestselling author, and regular contributor to magazines, newspapers, and websites, will be the Ann Thomas Memorial lecturer at Lunch With Books at the Ohio County Public Library on February 20, 2024.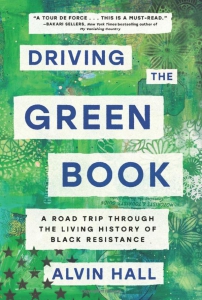 Mr. Hall will discuss his latest book, Driving the Green Book: A Road Trip Through the Living History of Black Resistance, Hardcover, Ebook, Digital Audio Book Unabridged, 304 pages, HarperCollins Publishers (21 Feb. 2023), a journey through America's haunted racial past, with the legendary Green Book as your guide.

For countless Americans, the open road has long been a place where dangers lurk. In the era of Jim Crow, Black travelers encountered locked doors, hostile police, and potentially violent encounters almost everywhere, in both the South and the North. From 1936 to 1967, millions relied on The Negro Motorist Green Book, the definitive guide to businesses where they could safely rest, eat, or sleep.
Alvin Hall set out to revisit the world of the Green Book. With his friend Janée Woods Weber, he drove from New York to Detroit to New Orleans, visiting motels, restaurants, shops, and stores where Black Americans once found a friendly welcome. They explored historical and cultural landmarks, from the theatres and clubs where stars like Duke Ellington and Lena Horne performed to the Lorraine Motel where Dr. Martin Luther King, Jr. was assassinated. Along the way, they gathered memories from some of the last living witnesses for whom the Green Book meant survival—remarkable people who not only endured but rose above the hate, building vibrant Black communities against incredible odds.
Driving the Green Book is a vital work of national history as well as a hopeful chronicle of Black resilience and resistance.
The book contains 25 outstanding black and white photos and ephemera.
---
Biographies Index | People of Wheeling Home | African American Wheeling | Wheeling History Home | OCPL Home