Hancher Diamonds and the Hancher Clock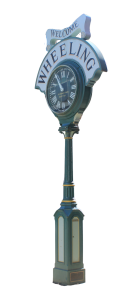 Manufactured by Boston's E. Howard & Co. in the late 1880's, this two-sided street clock was installed in front of Hancher Diamonds (jewelry store) on Market Street, where it would become a Wheeling icon. It is weight driven and must be hand-wound every 5 days, and Wheeling's Glenn White has maintained it for many years.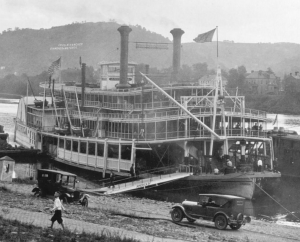 Chas. N. Hancher's Jewelry Store was located at 1223 Market St., Wheeling, W. Va.: Direct Importer of Diamonds, Watches, Jewelrey, Sterling Silver, Sheffield Plate, Cut Glass, Bronzes, Marbles, Bric-a-Brac, Fin Leather Goods, Artistic Gift Goods of Every Description.
In addition to the famous clock, the company erected Hancher Diamonds Hillside Signs in 1902 on both the Ohio side and West Virginia side of the Ohio River.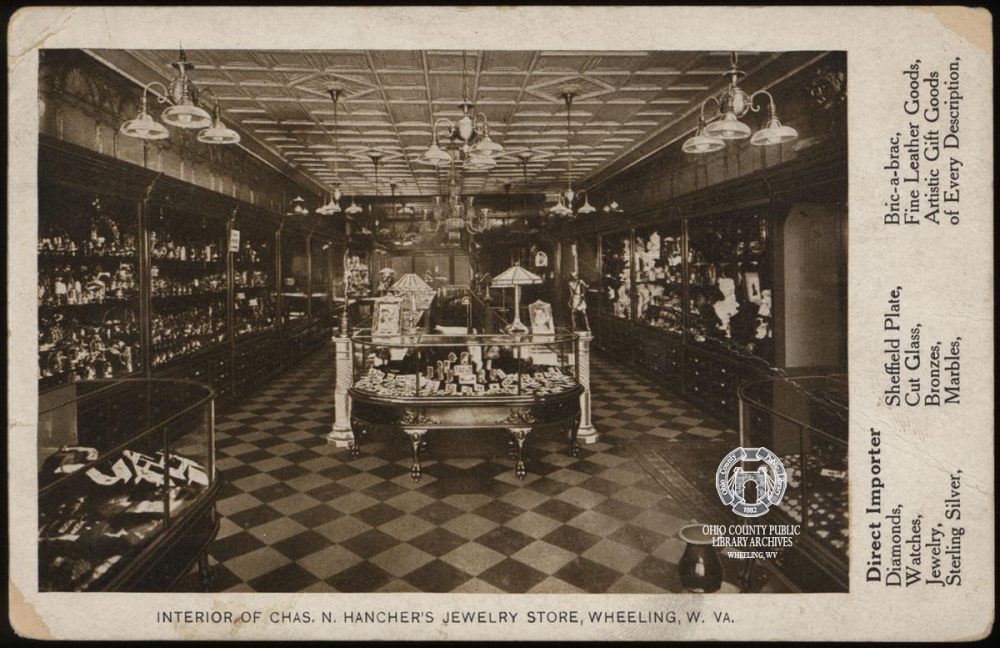 ---
Jewelers | Wheeling Businesses | Places of Wheeling Home | Wheeling History Home | OCPL Home
-Information on this page compiled by Sean Duffy