Lunch With Books: Livestream Editions
---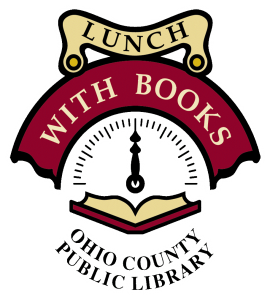 Since the Library has been closed since March 15, 2020 due to concerns over the potential spread of the coronavirus COVID-19, OCPL has started a new online initiative to bring "Lunch With Books" to you virtually every Tuesday until we can meet again in the Library Auditorium. Please enjoy our new "Lunch With Books: Livestream Editions."
#LibrariesStrong
LUNCH WITH BOOKS: LIVESTREAM
---
Tuesday | October 27, 2020 at noon
LWB LIVESTREAM: Faces of Civil War Nurses with Ron Coddington
During the American Civil War, women on both sides of the conflict, radiating patriotic fervor equal to their male counterparts, contributed to the war effort in countless ways: forming charitable societies, becoming nurses, or even marching off to war as vivandières, unofficial attachés to the regiments. In Faces of Civil War Nurses, Ronald S. Coddington turns his attention to the experiences of 77 women of all ages and walks of life who provided care during the war as nurses, aid workers, and vivandières.
Tuesday | October 20, 2020 at noon
LWB LIVESTREAM: The Madam Must Die
"On orders from the Wheeling, W. Va. mob, two men murdered a woman in Canton in 1974. It took 16 years for the truth to come out." Tim Botos and Shane Hoover, reporters at the Canton (Ohio) Repository, will discuss their five-part print and video series about how Carla Dellerba, a madam from Wheeling, was murdered in Canton. One of the sources used in the production was the Ohio County Public Library Archives. Watch the full The Madam Must Die series on the Canton Repository's YouTube channel, then join Tim and Shane at LWB on Oct. 20th.
Tuesday | October 13, 2020 at noon
LWB LIVESTREAM: Wheeling Poetry Series ~ Allison Pitinii Davis
WHEELING POETRY SERIES RETURNS! After a series of postponements, we're happy to announce that the series recommences virtually with Allison Pitinii Davis. A superb younger American poet, she is the author Line Study of a Motel Clerk (Baobab Press, 2017), a finalist for the National Jewish Book Award and the Ohioana Book Award, and Poppy Seeds (Kent State UP, 2013), winner of the Wick Poetry Chapbook Prize. Her work has appeared in Best American Poetry, The New Republic, The Academy of American Poets website, and elsewhere. She holds fellowships from Stanford University's Wallace Stegner program and the Fine Arts Work Center in Provincetown.
Tuesday | October 6, 2020 at noon
LWB LIVESTREAM: East Wheeling Clayworks Studio Tour
Join Adam and Beth Bedway for a tour of their East Wheeling Clayworks studio (including an explanation of why it's located in North Wheeling) and a preview of what's coming up over the next few months. Adam will do a pottery throwing demonstration and talk about the materials they use in their process of making pots — like the beautiful Lunch With Books soup mugs they created for, well, for us! Learn more at eastwheelingclayworks.com
Tuesday | September 29, 2020 at noon
LWB LIVESTREAM: WV Poet Laureate Marc Harshman Unplugged
As an "occasional" feature of the Wheeling Poetry Series, our host for the series, Marc Harshman, will join us for a reading from recent work including work reflecting life during the pandemic. He'll also read select poems from his new book forthcoming from Salmon Press in the Republic of Ireland. Following the reading, he will be interviewed by Sean Duffy and Erin Rothenbuehler regarding less literary topics such as his favorite color, favorite food, earliest memory, favorite rock band, favorite beer, biggest fears, favorite Seinfeld episode, least favorite film, guilty pleasure books, etc.!
Tuesday | September 22, 2020 at noon
LWB LIVESTREAM: From the Studio with Artist Cheryl Ryan Harshman
Cheryl will take us on a tour of her studio, where she paints, quilts, and prints—sometimes all at the same time. The prints she makes are called "clay monoprints," and use a different method. Unlike stamping (think rubber stamps) she uses a transfer method with colored clay on paper or a fabric called Reemay. No paint or ink is used. Because this art is created with clay, it is a muddy, watery process, so Cheryl warns us not to expect a tidy studio! Join us for a hands-on, messy, and fun demonstration of a unique art form.
Tuesday | September 15, 2020 at noon
LWB LIVESTREAM: "Piano for the Spirit: Tina Faigen plays Classics at Home"
Live from her home studio, pianist Tina Faigen, will present a program of beloved works & transcriptions for solo piano: Clair de lune, Ave Maria, Puccini arias, and more. Visit her new website at https://tinafaigen.com.
Tuesday | September 8, 2020 at noon
LWB LIVESTREAM: Phillip S. Greenwalt, co-founder of Emerging Revolutionary War and a historian with Emerging Civil War, will discuss his book, co-authored with Rob Orrison, A Single Blow: The Battles of Lexington and Concord and the Beginning of the American Revolution.
Tuesday | September 1, 2020 at noon
LWB LIVESTREAM: Remembering Wheeling native and national labor leader Walter Reuther on his birthday (born September 1, 1907, Wheeling, West Virginia—died May 9, 1970, Pellston, Michigan), Nelson Lichtenstein will discuss his book, Walter Reuther: The Most Dangerous Man in Detroit And The Fate Of American Labor.
Tuesday | August 25, 2020 at noon
LWB LIVESTREAM: Faire May, a Wheeling-based folk music duo founded by friends Jariel Henthorn and Zac Gordon, will take you back to Colonial America by performing prevalent music from the period. These young musicians use a variety of well-known acoustic instruments to keep the traditions of Ireland, Scotland, Wales, England, and the Americas alive and growing.
Tuesday | August 18, 2020 at noon
LWB LIVESTREAM: This presentation will explore the gift made by the Choctaw Nation in 1847, and how it has been remembered in Ireland and by the Choctaw Nation. Presenter Christine Kinealy is author of Charity and the Great Hunger: The Kindness of Strangers.
Tuesday | August 11, 2020 at noon
LWB LIVESTREAM: Author Larry Tye will discuss his book Demagogue: The Life and Long Shadow of Senator Joe McCarthy. The definitive biography of the most dangerous demagogue in American history contains the first-ever review of McCarthy's personal and professional papers, medical and military records, and recently unsealed transcripts of his closed-door Congressional hearings.
Tuesday | August 4, 2020 at noon
LWB LIVESTREAM: Editor Janet Croon will discuss The War Outside My Window: The Civil War Diary of LeRoy Wiley Gresham, 1860-1865 which captures the spirit and the character of a young privileged white teenager witnessing the demise of his world even as his own body slowly failed him.
Tuesday | July 28, 2020 at noon
LWB LIVESTREAM: "Fun In The Workshop!" Sarel Venter and Bekah Karelis explore some of the tools and techniques used in their workshop. As owners of a restoration contracting company, Adventures in Elegance, they are completing a big project - the Fort Henry Club Porch restoration. We joined them as they talked about their work and demonstrate how they make rubber molds of architectural details, cast concrete replications, and cut and dress sandstone.
Tuesday | July 21, 2020 at noon
LWB LIVESTREAM: Melissa E. Marinaro, Director of the Italian American Program at the Senator John Heinz History Center in Pittsburgh, will discuss the new book, Highlights from the Italian American Collection.
Tuesday | July 14, 2020 at noon
LWB LIVESTREAM: Dr. Gregory Wilson, professor of history at the University of Akron, and his coauthor, Craig S. Simpson, Lilly Library Manuscripts Archivist at Indiana University, will join us online to discuss their book, Above the Shots: An Oral History of the Kent State Shootings.
Tuesday | July 7, 2020 at noon
LWB LIVESTREAM: Seceding from Secession: The Civil War, Politics, and the Creation of West Virginia with authors Eric J. Wittenberg, and Judge Edmund A. Sargus Jr.
Tuesday | June 30, 2020
LWB LIVESTREAM: Music Inspires Poetry with Zaffiro Trio, Composer Robert Schultz, and Pitt Poetry Students!
Tuesday | June 23, 2020
LWB LIVESTREAM: A History of Paper Making with Scott Mingus
Tuesday | June 16, 2020
LWB LIVESTREAM: "Furnishing Eternity - A Father, a Son, a Coffin, and a Measure of Life" with Author David Giffels
Tuesday | June 9, 2020
LWB LIVESTREAM: The Origins of "Mill Rat" with Artist Bob Villamagna
(Rescheduled from Tuesday) Wednesday | June 3, 2020
LWB LIVESTREAM: Lighthearted Literary Levity with Christina Fisanick & Laura Jackson Roberts
Tuesday | May 26, 2020
LWB LIVESTREAM: Battle of Fredericksburg with Kristopher White, Education Manager at the American Battlefield Trust
Tuesday | May 19, 2020
LWB LIVESTREAM: Kennywood, Lincoln Highway, Isaly's, & More with Brian Butko of the Heinz History Center
Tuesday | May 5, 2020
LWB LIVESTREAM: Historic Portrayal - Confederate Spy Ellie Poole with Jeanne Finstein
Tuesday | April 14, 2020
LWB LIVESTREAM: "Life Among the Indians: Captivity and Adoption on the Frontier" with presenter Travis Henline.
---
Still hungry for more Lunch With Books?
➤ Check out Lunch With Books "From the Vault" - online videos of past Lunch With Books presentation.
---
Make sure to follow Lunch With Books at the Ohio County Public Library for additional video programs and news updates.

---