Lunch With Books: Livestream Editions
---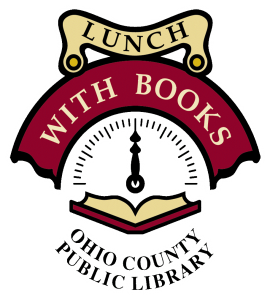 When all in-person Library programming was cancelled March 15, 2020 due to concerns over the potential spread of the coronavirus COVID-19, we were crushed. You missed us, and we missed you. So, OCPL started a new online initiative to bring "Lunch With Books" to you virtually every Tuesday. Even though we are back to in-person programming, we have decided to continue broadcasting online, unless a speaker requests we not record their program. So now you can still attend Lunch With Books even if you can't get to the Library! Please enjoy our "Lunch With Books: Livestream Editions."
Subscribe to the Lunch With Books Youtube channel or like us on the Lunch With Books Facebook page or to receive notifications of our upcoming LWB broadcasts. Ask our presenters questions online during a live broadcast and they will answer them at the end of a program. To receive emails about our upcoming programs, visit our News page, click the "Subscribe" button to sign-up for our news blasts or download our free OCPL Connect app from your smartphone's app store.
#LibrariesStrong
LUNCH WITH BOOKS: LIVESTREAM
---
---
Still hungry for more Lunch With Books?
➤ Check out Lunch With Books "From the Vault" - online videos of past Lunch With Books presentation.
---
Make sure to follow Lunch With Books at the Ohio County Public Library on Facebook or subscribe to our LWB YouTube Channel for additional video programs and news updates.
#LibrariesStrong
---