Lunch With Books: Livestream Editions
---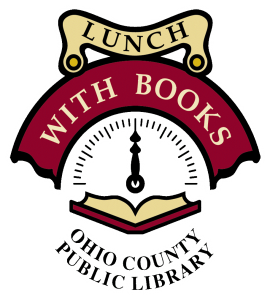 Since the Library has been closed since March 15, 2020 due to concerns over the potential spread of the coronavirus COVID-19, OCPL has started a new online initiative to bring "Lunch With Books" to you virtually every Tuesday until we can meet again in the Library Auditorium. Please enjoy our new "Lunch With Books: Livestream Editions."
#LibrariesStrong
LUNCH WITH BOOKS: LIVESTREAM
Tuesday | May 26, 2020
LWB LIVESTREAM: Battle of Fredericksburg with Kristopher White, Education Manager at the American Battlefield Trust
>
Tuesday | May 19, 2020
LWB LIVESTREAM: Kennywood, Lincoln Highway, Isaly's, & More with Brian Butko of the Heinz History Center
Tuesday | May 5, 2020
LWB LIVESTREAM: Historic Portrayal - Confederate Spy Ellie Poole with Jeanne Finstein
Tuesday | April 14, 2020
LWB LIVESTREAM: "Life Among the Indians: Captivity and Adoption on the Frontier" with presenter Travis Henline.
---
Still hungry for more Lunch With Books?
➤ Check out Lunch With Books "From the Vault" - online videos of past Lunch With Books presentation.
---
Make sure to follow Lunch With Books at the Ohio County Public Library for additional video programs and news updates.

---